Become a DogFriendly Member & receive:
Bi-monthly e-magazine
County guides & Dog walking guides
10% Discount on 100s of dog friendly properties
Home /

Ploughmans Cottage and Pig Shed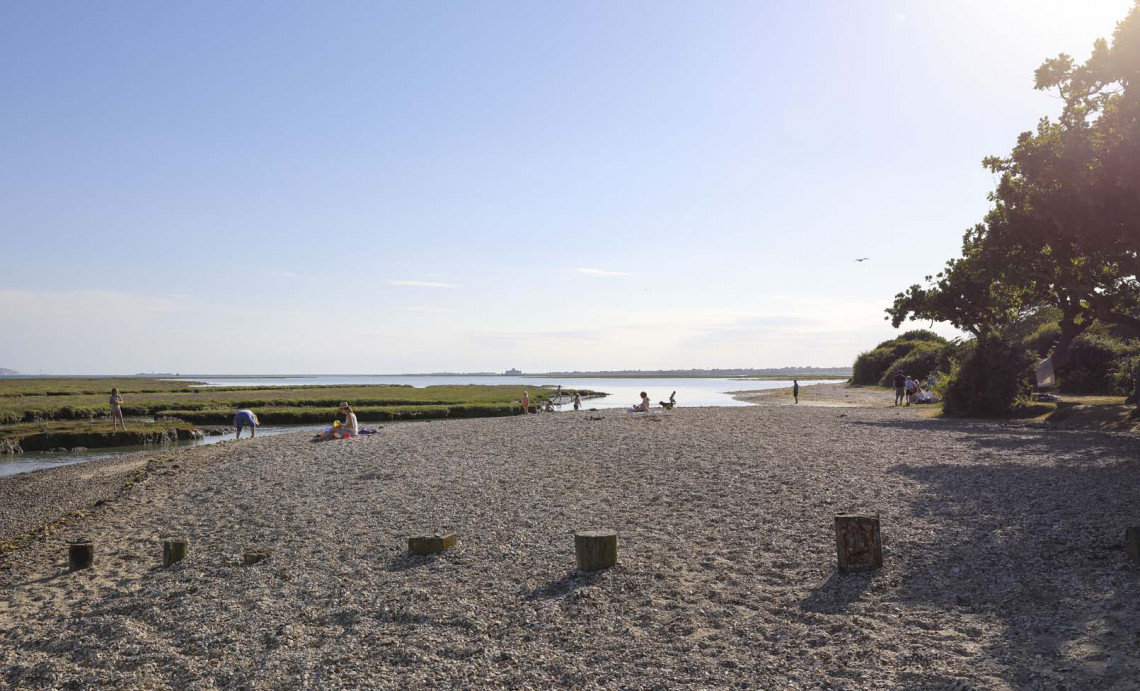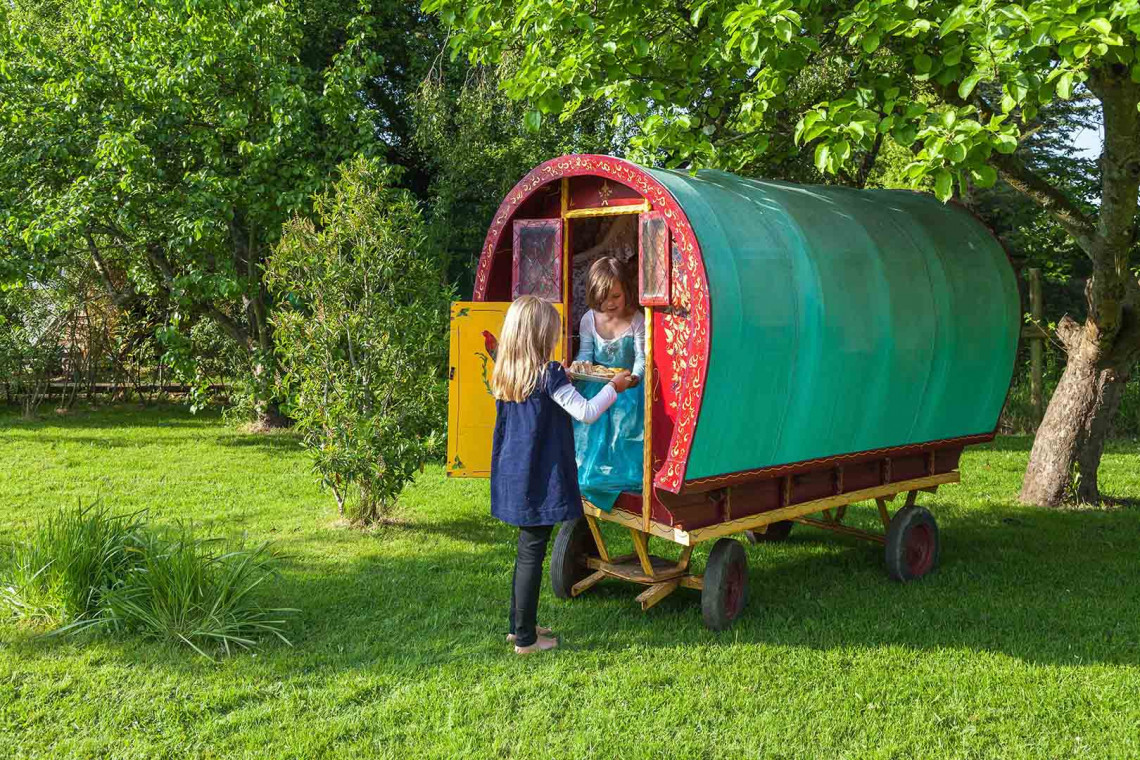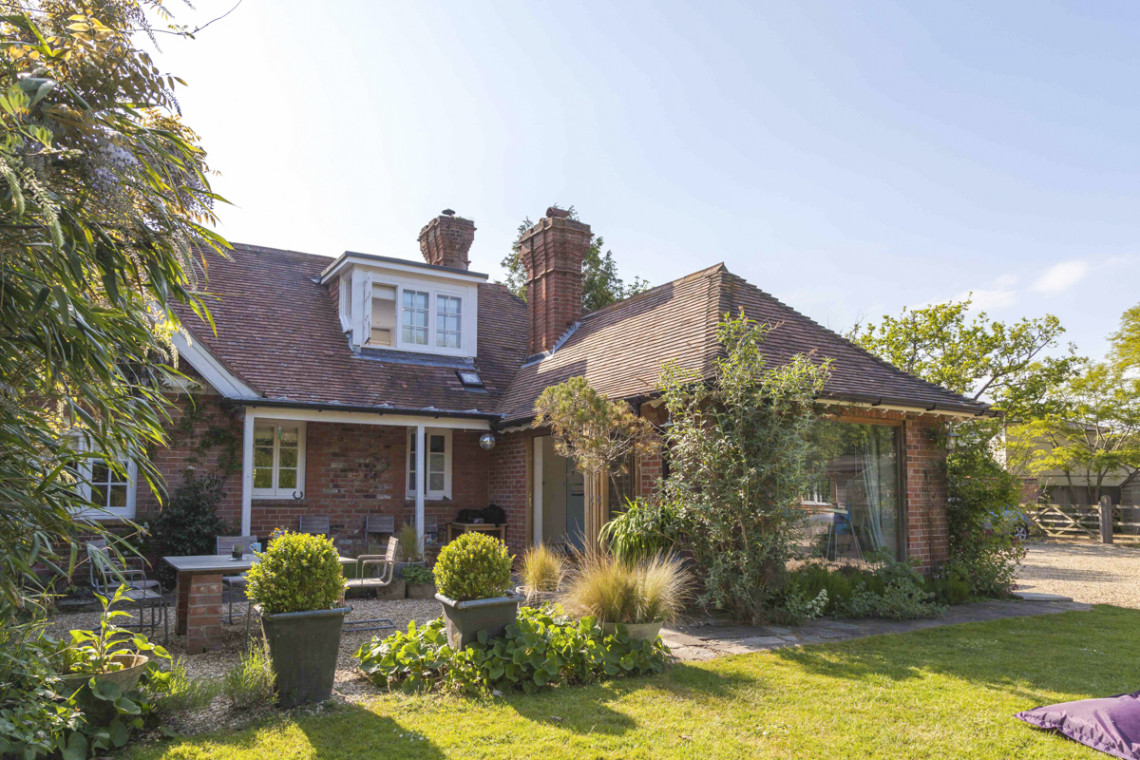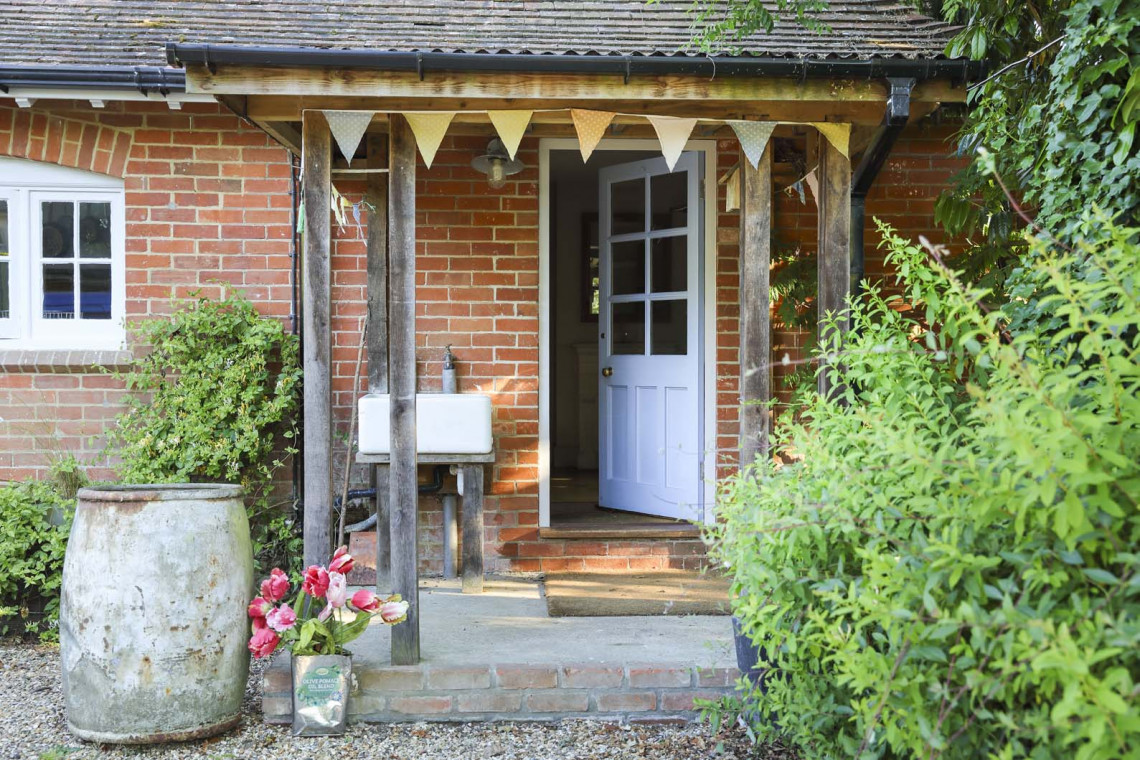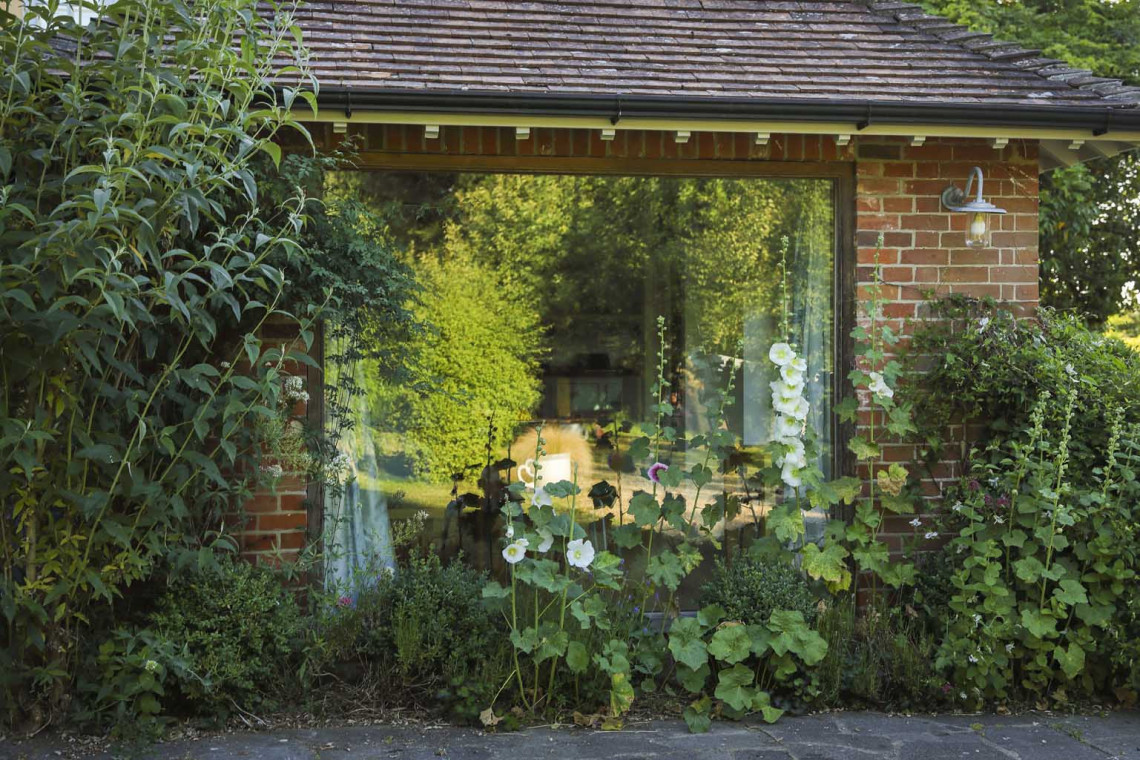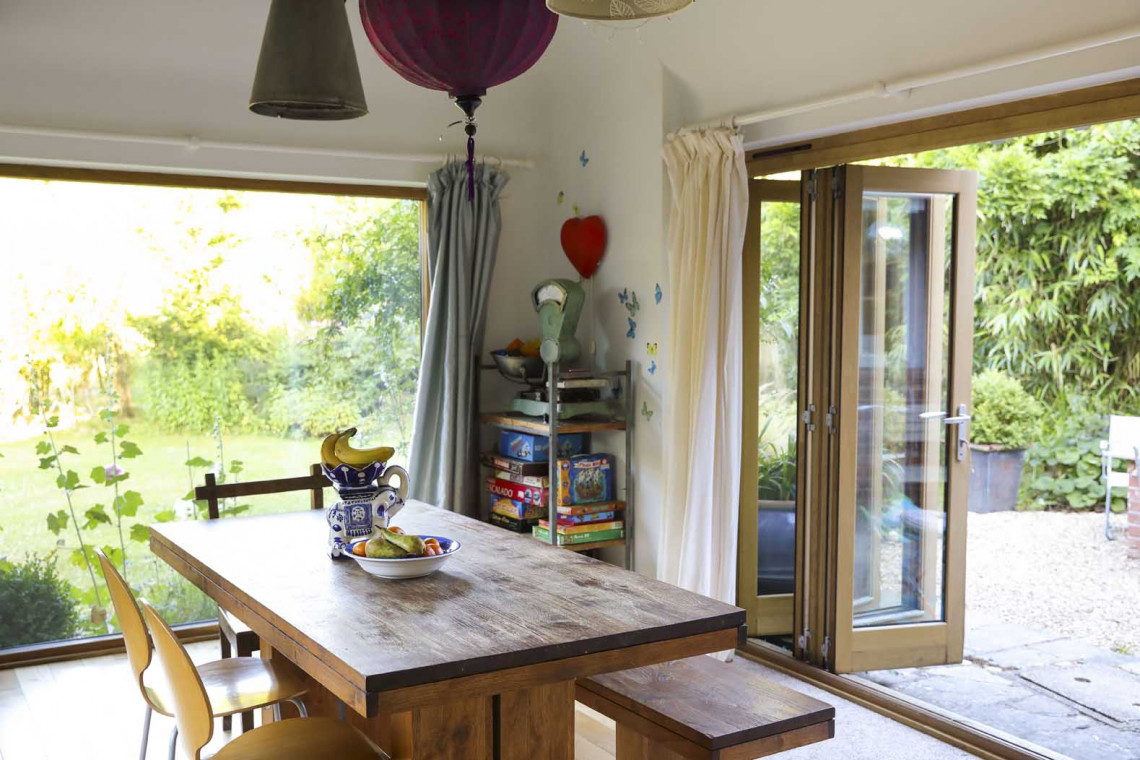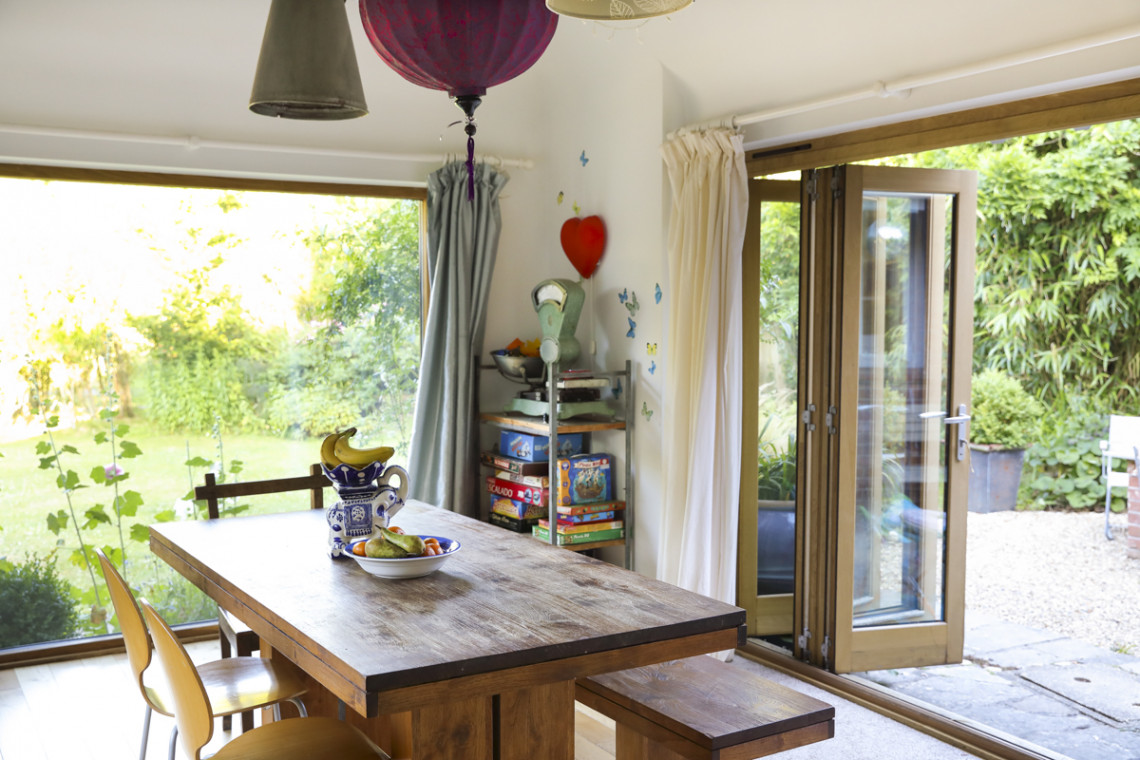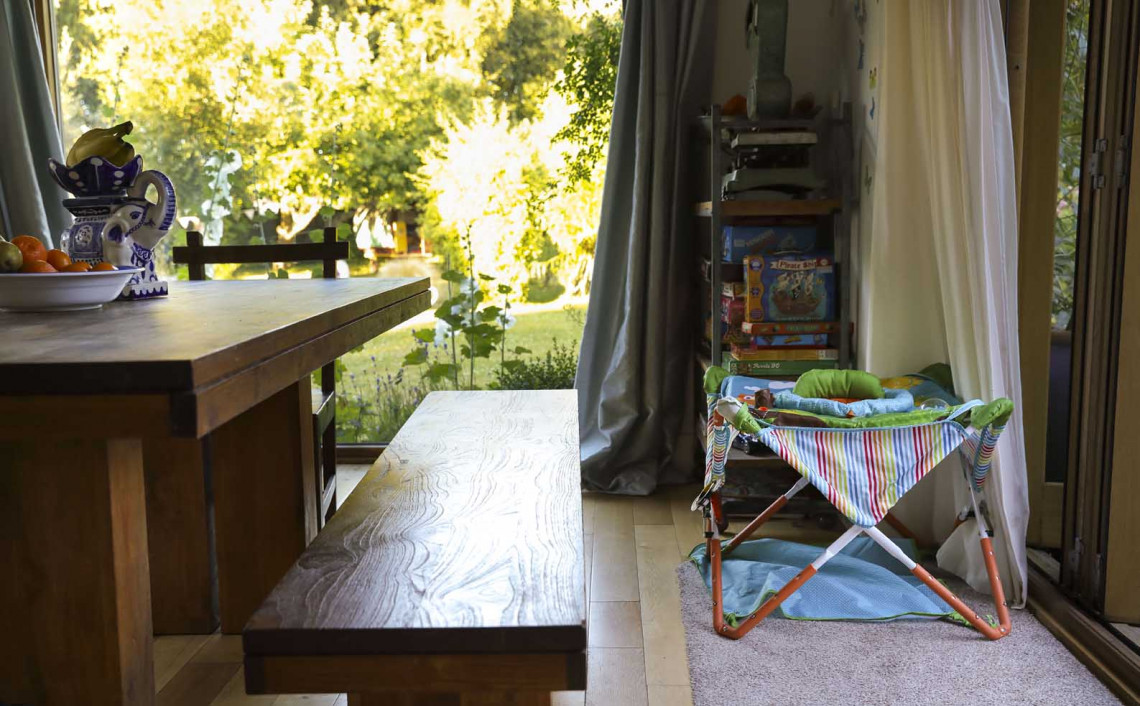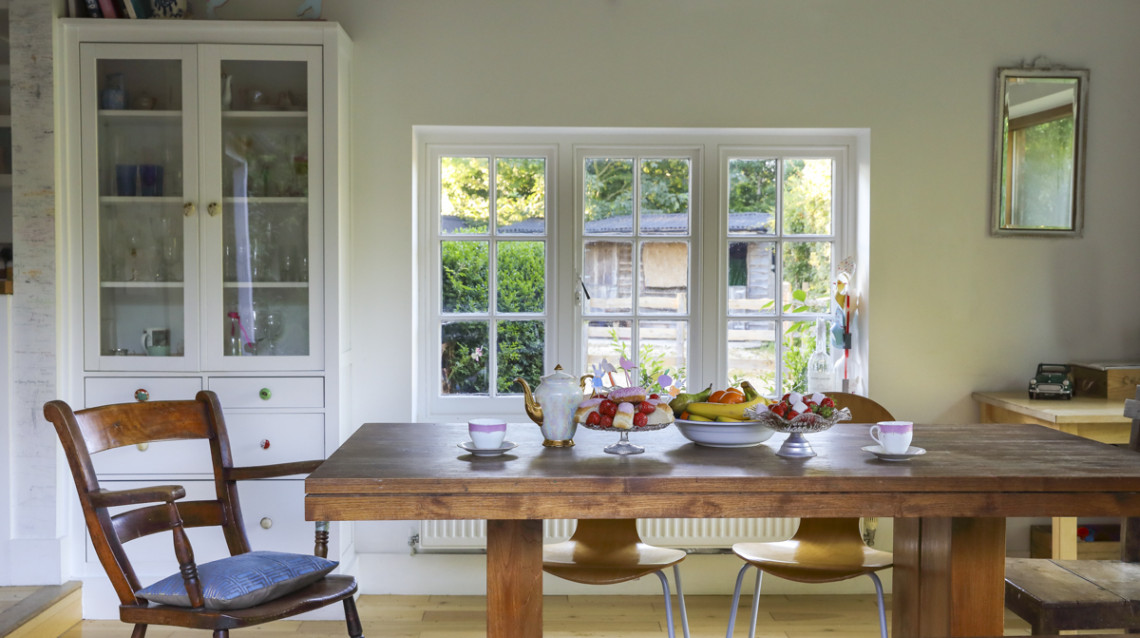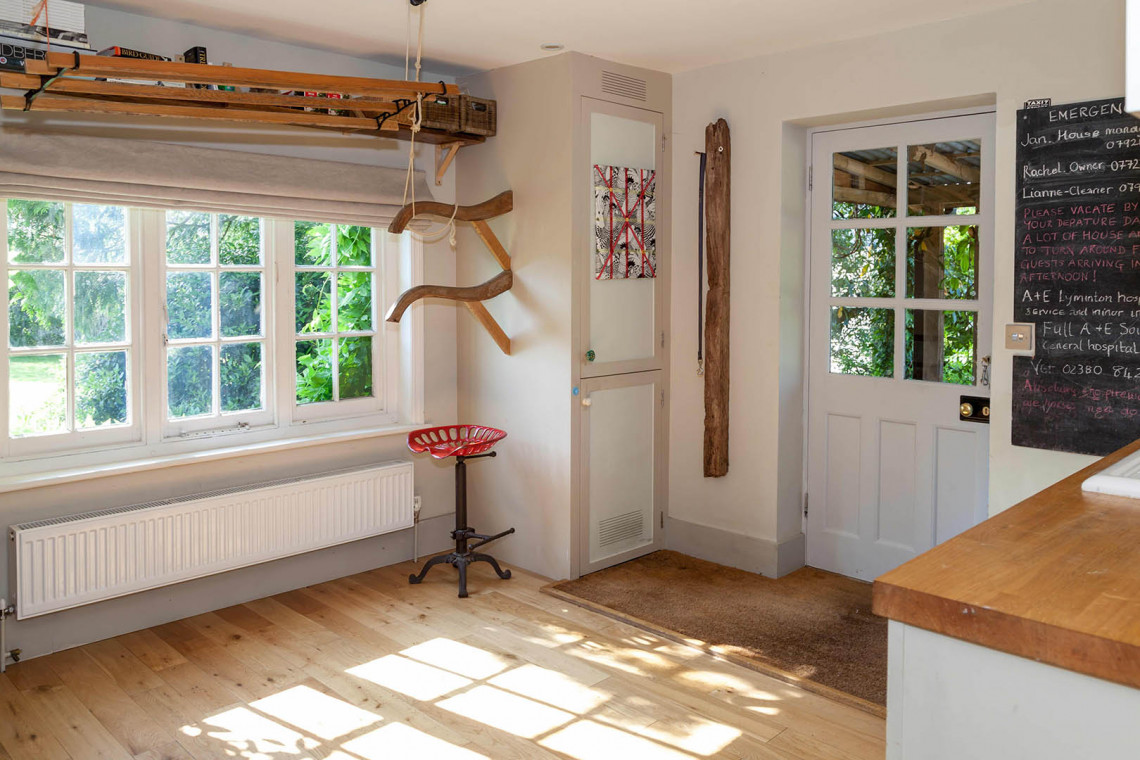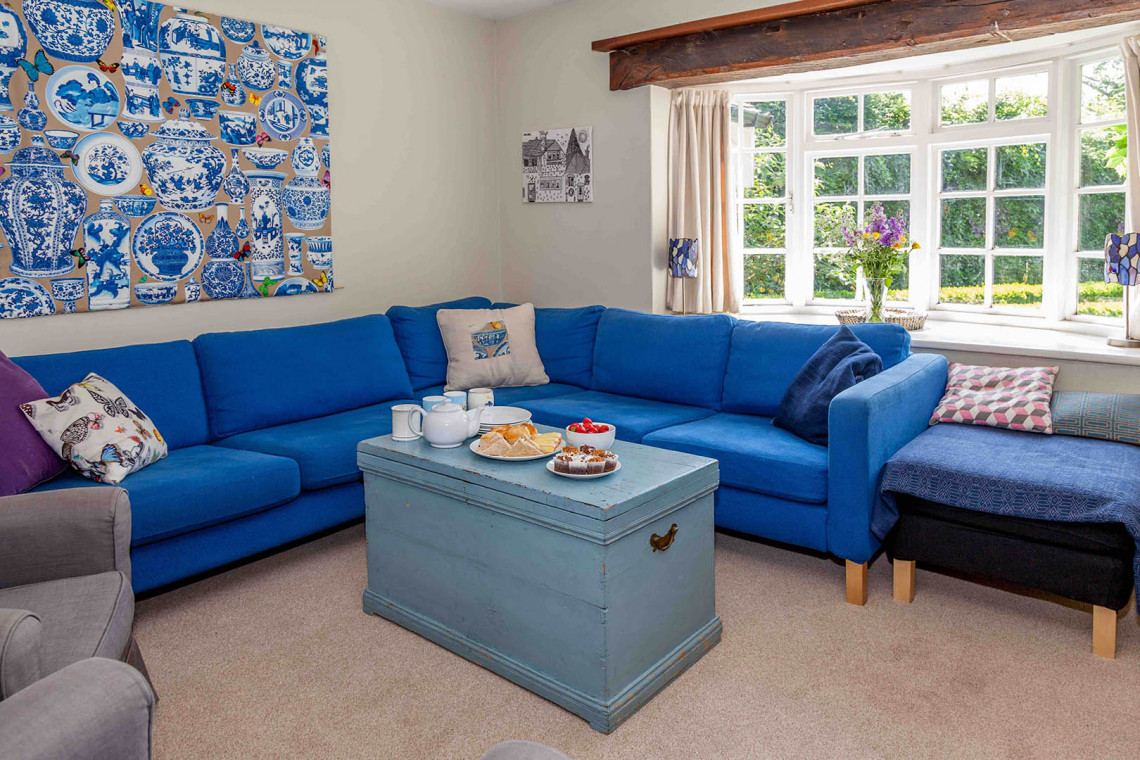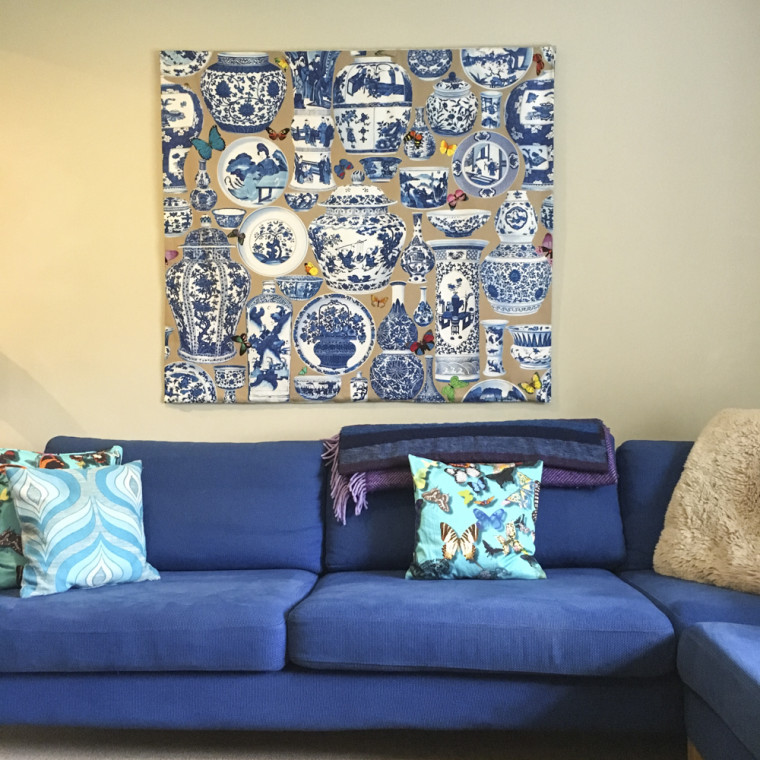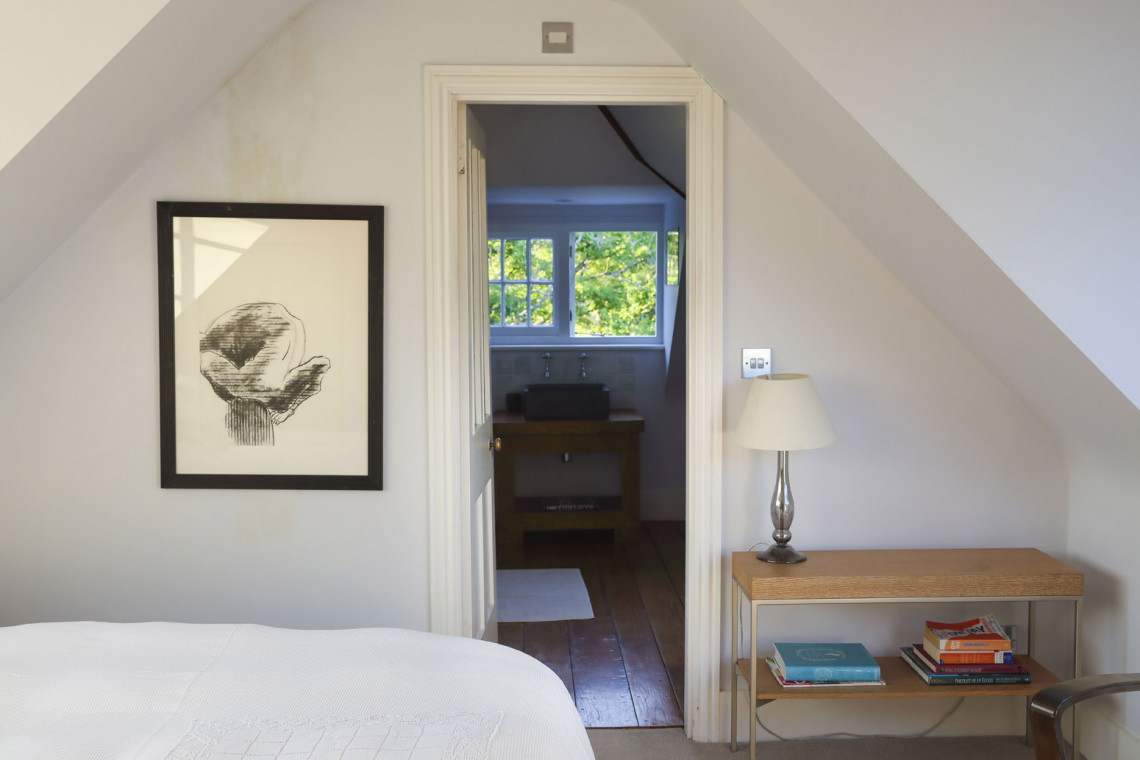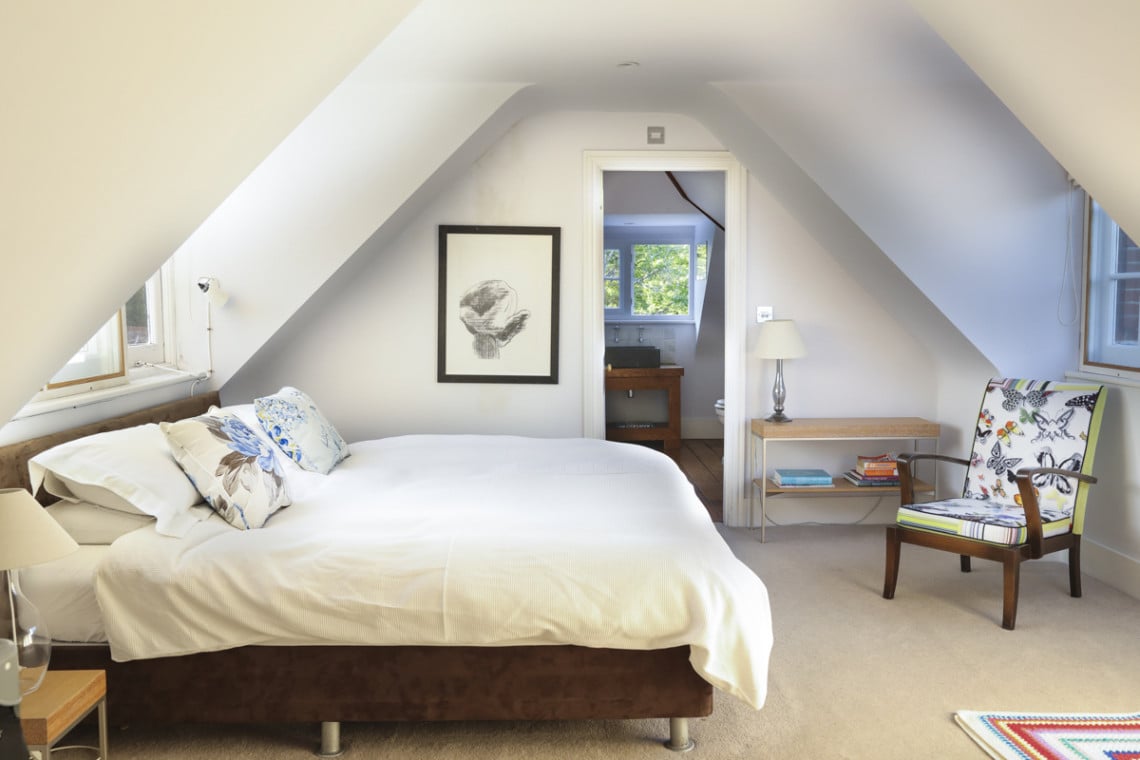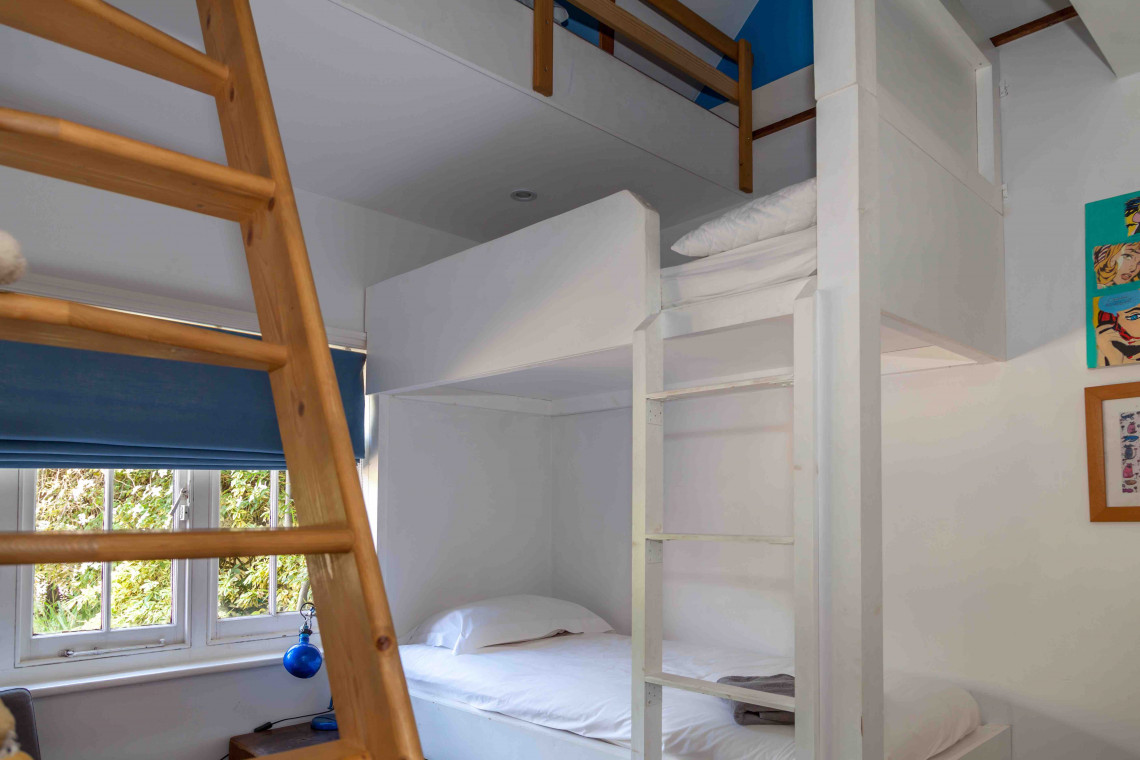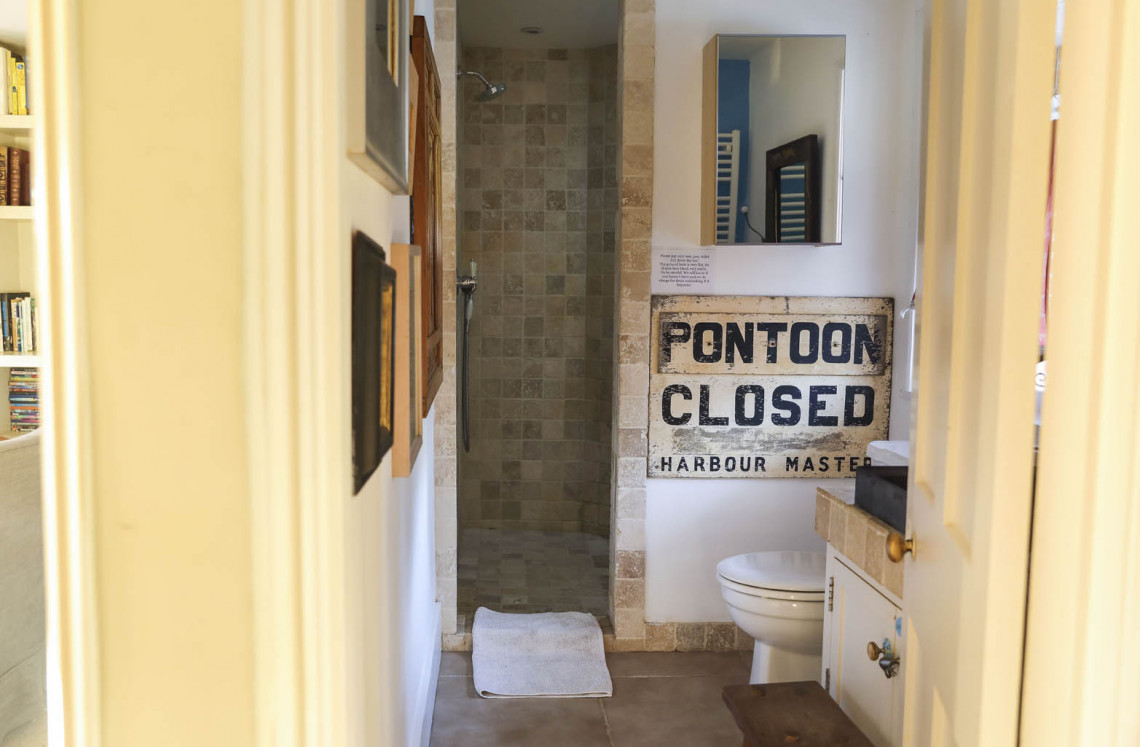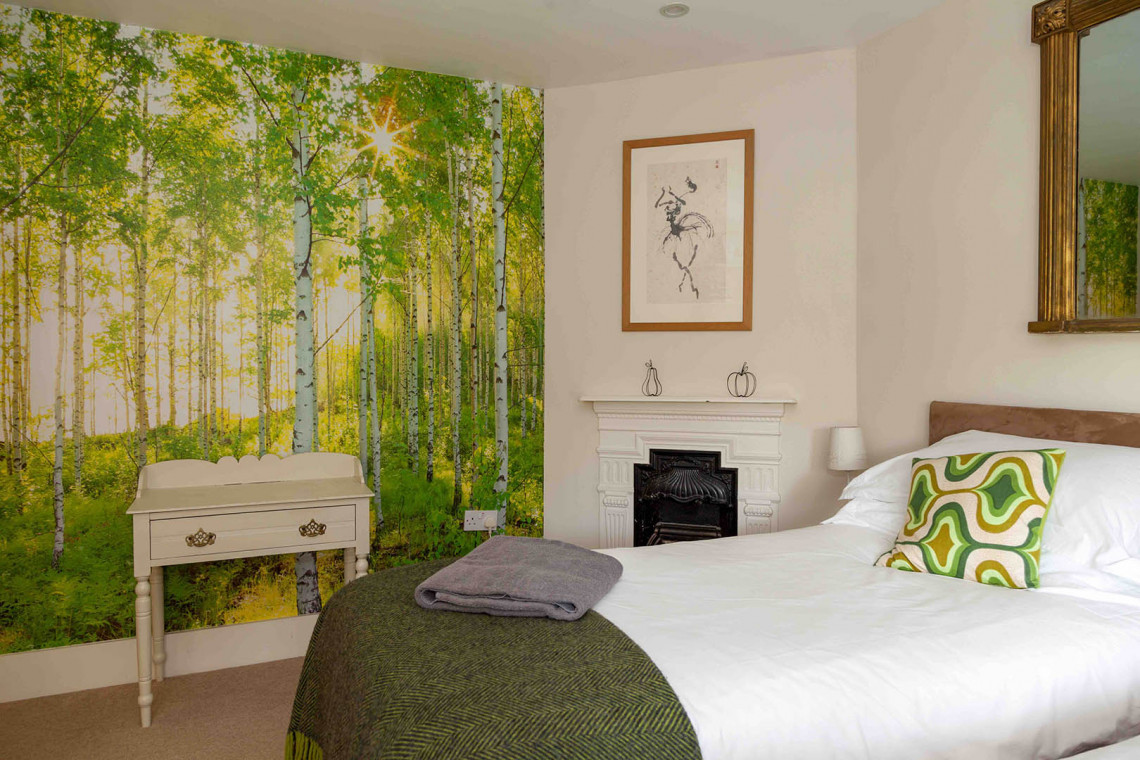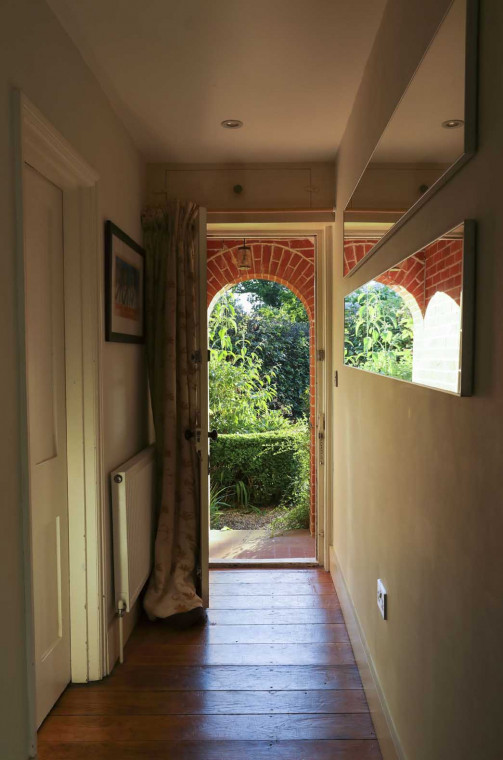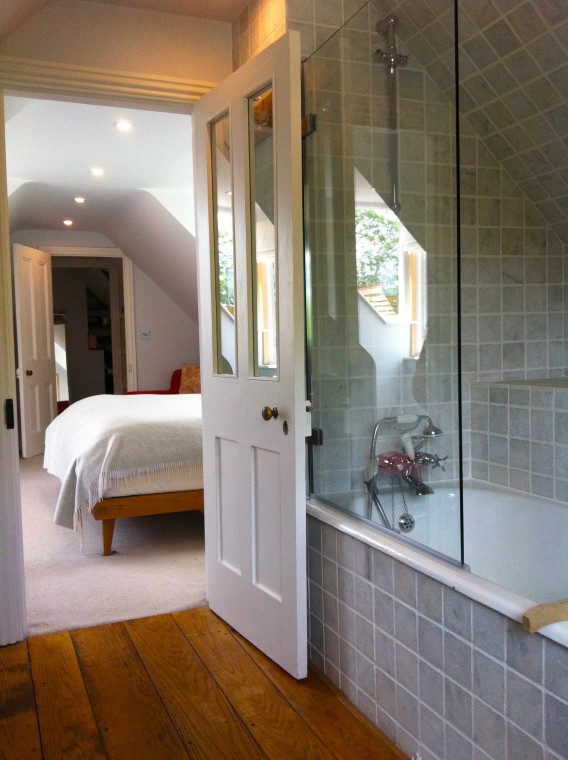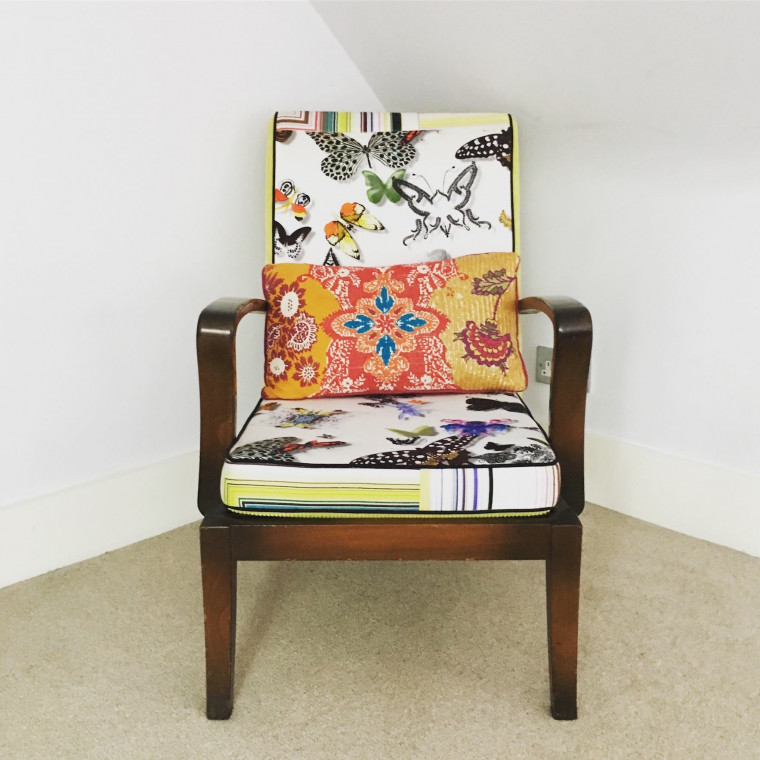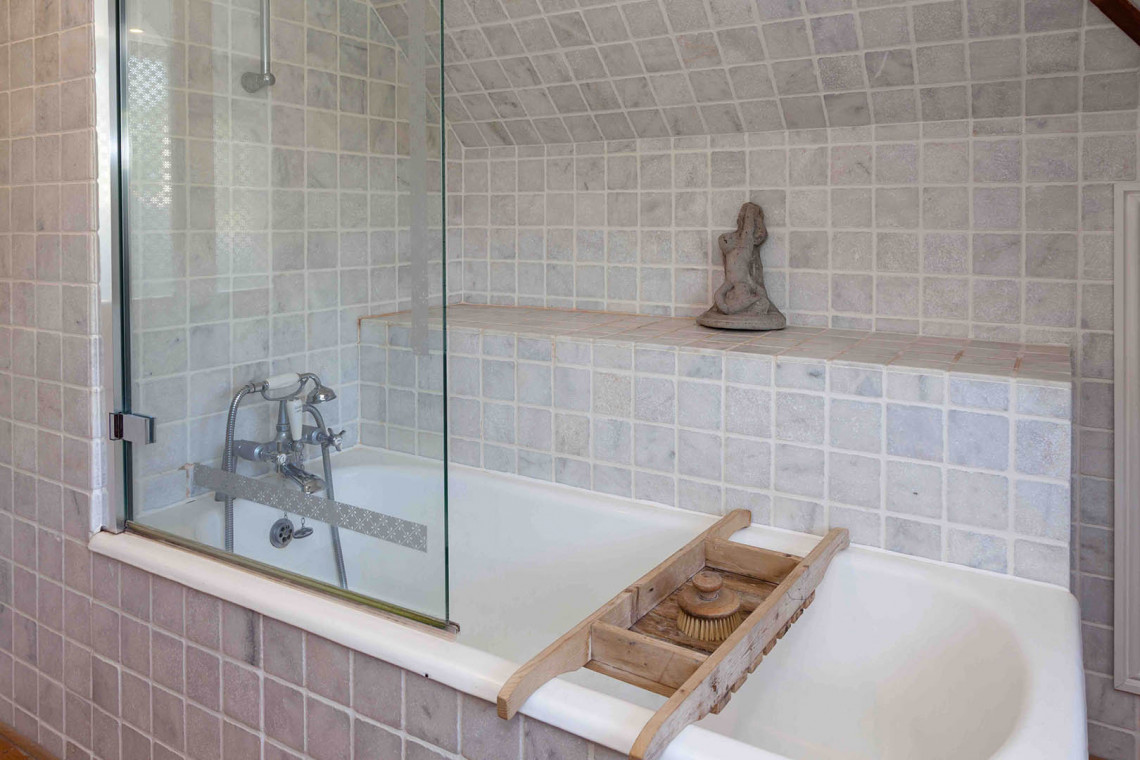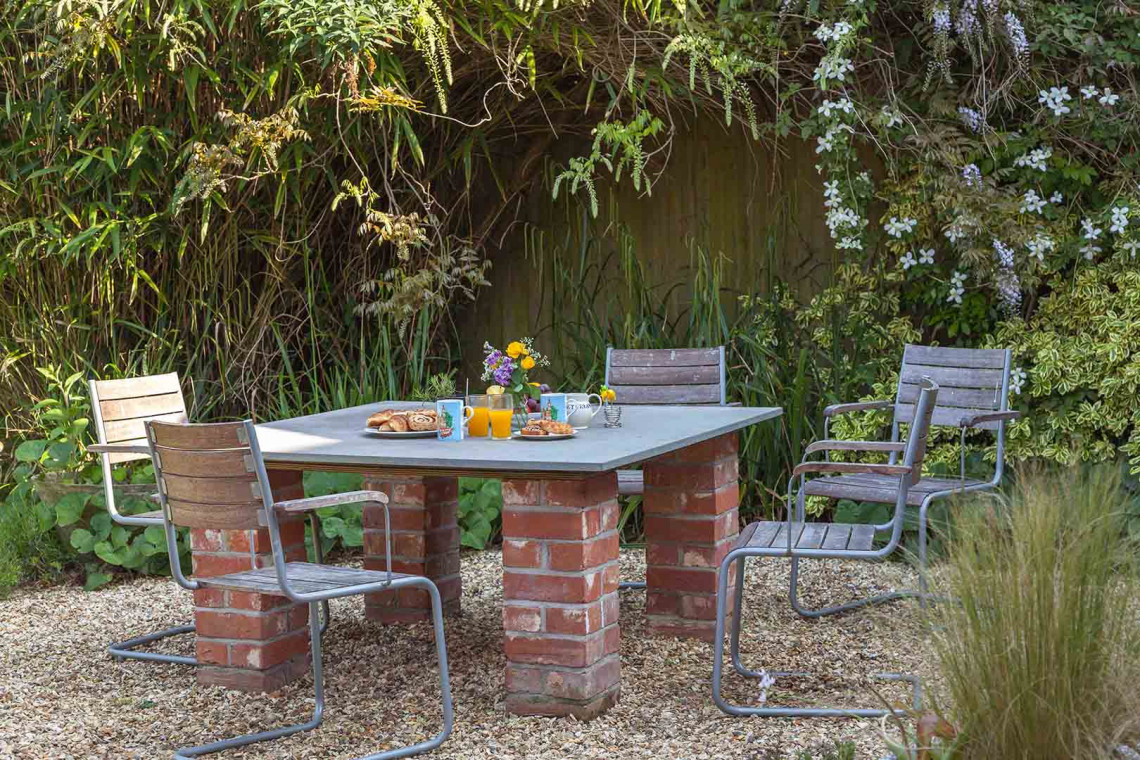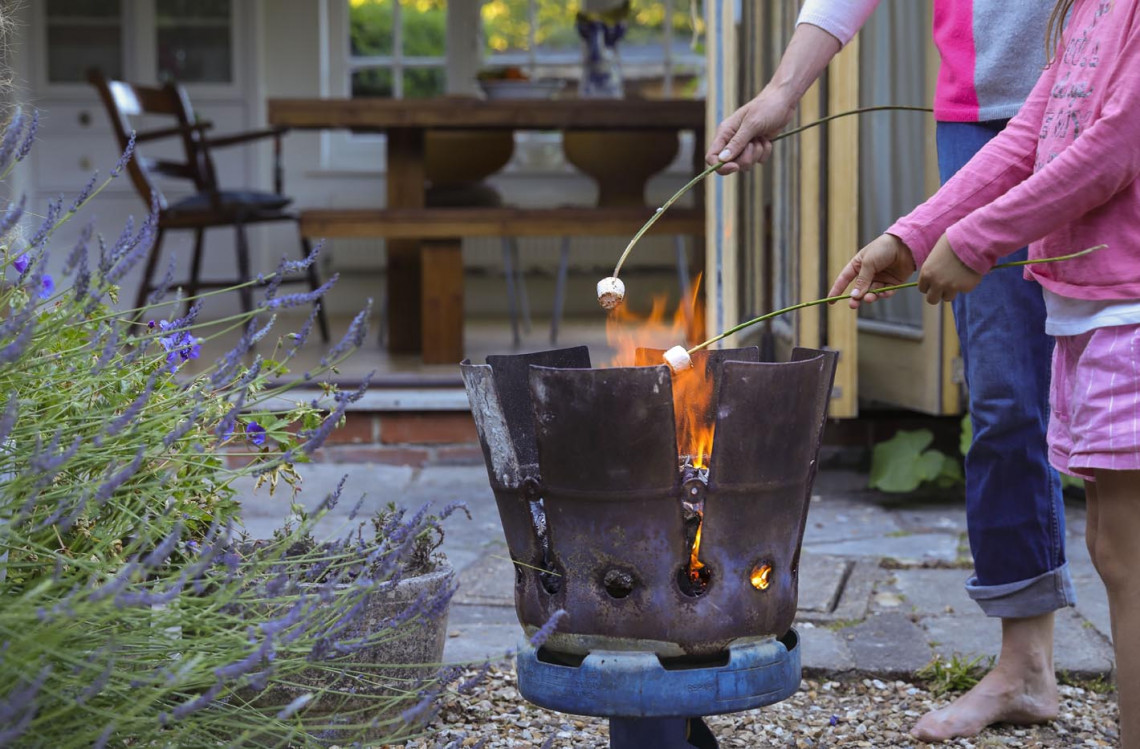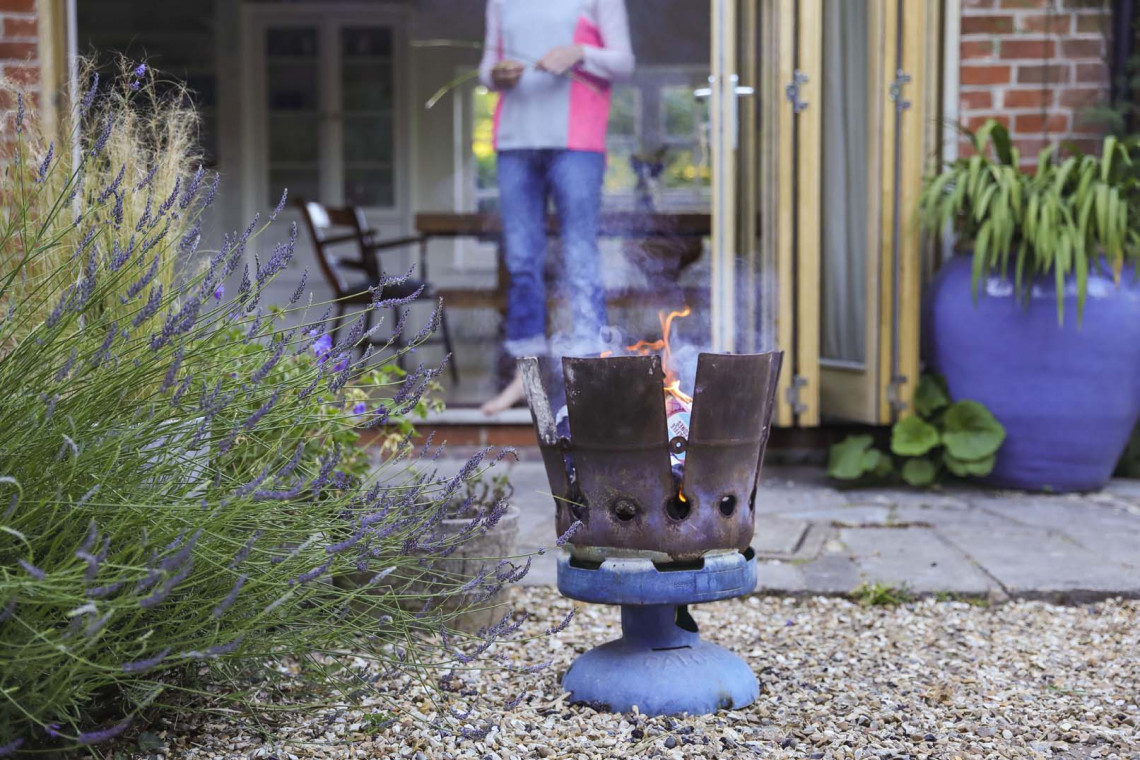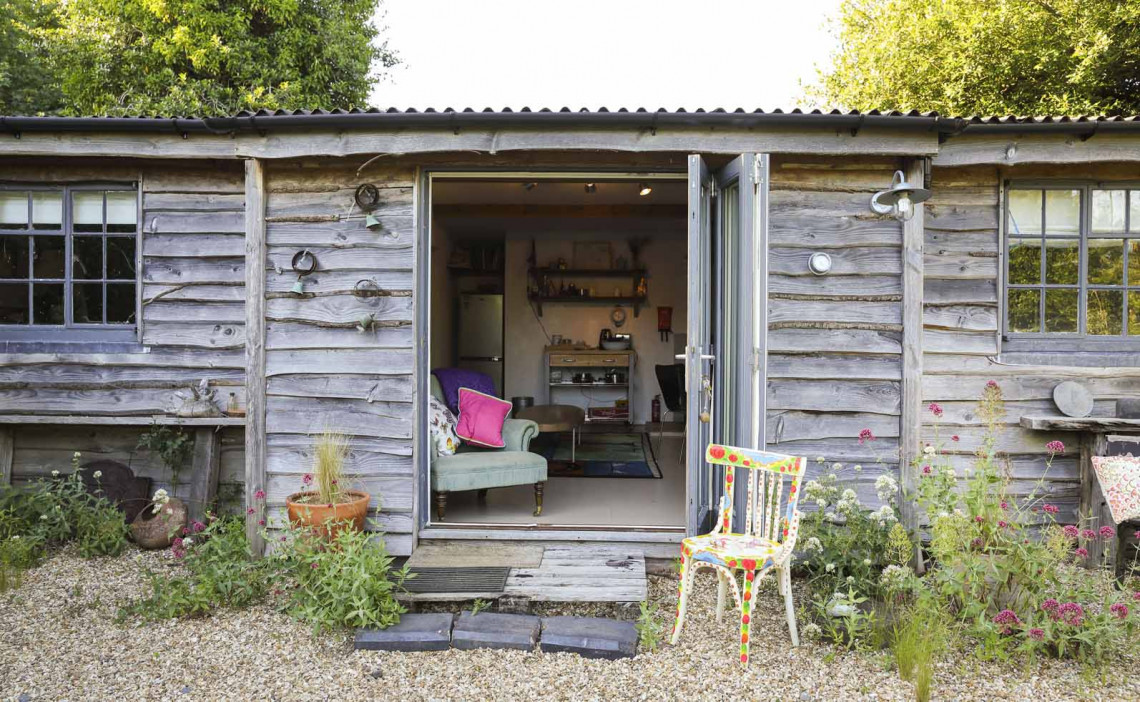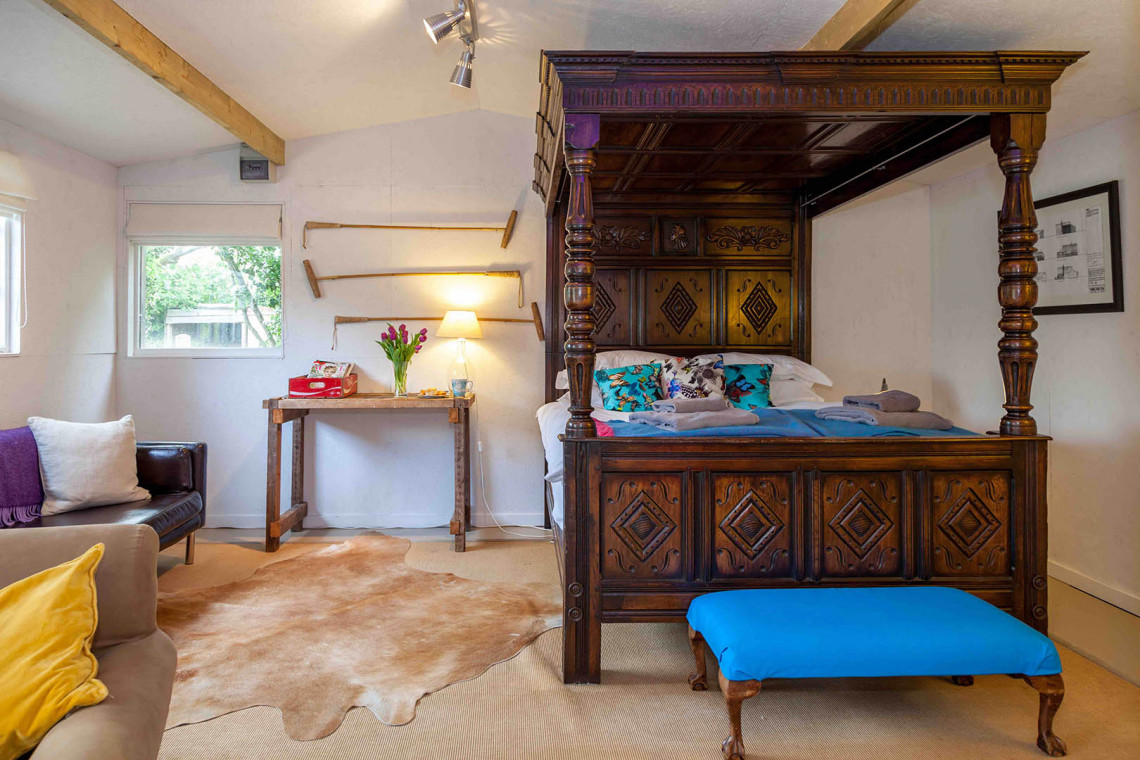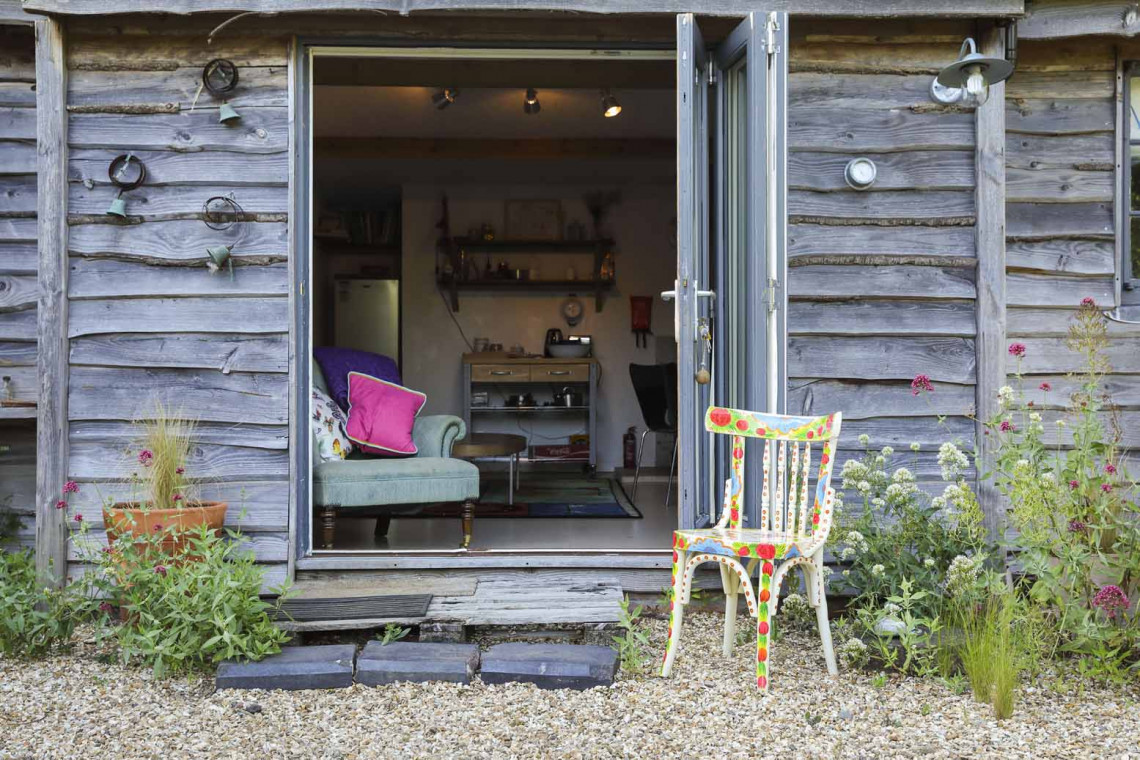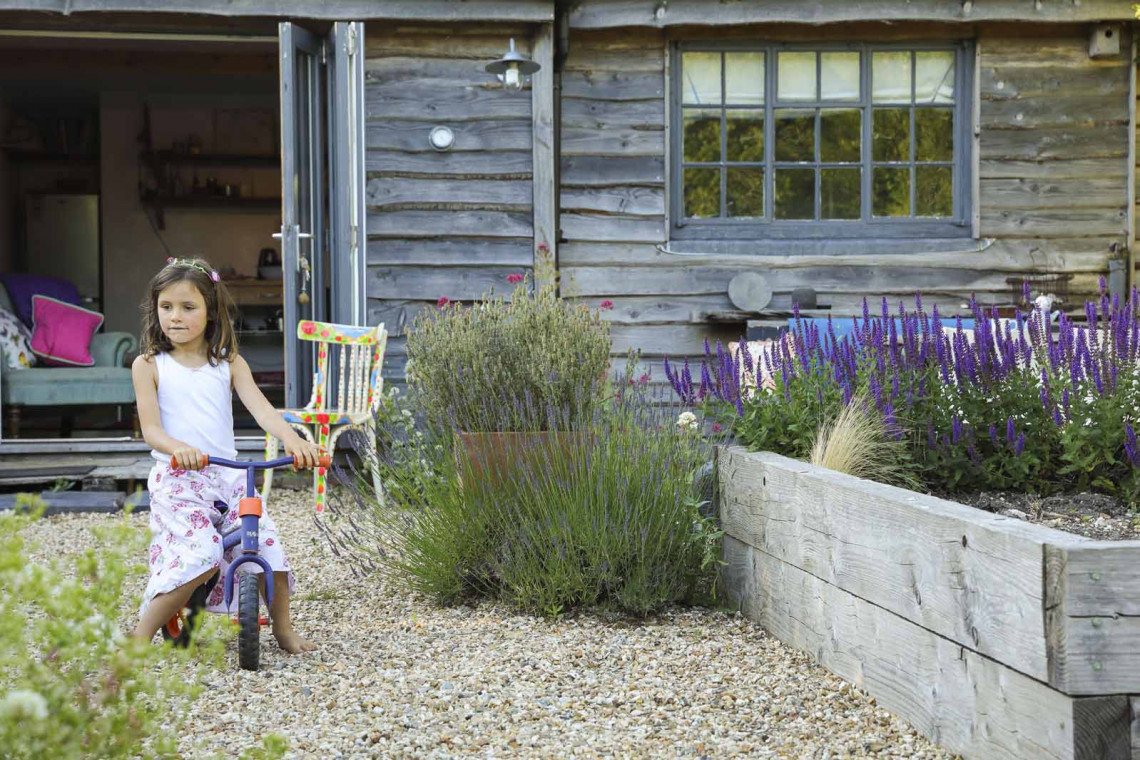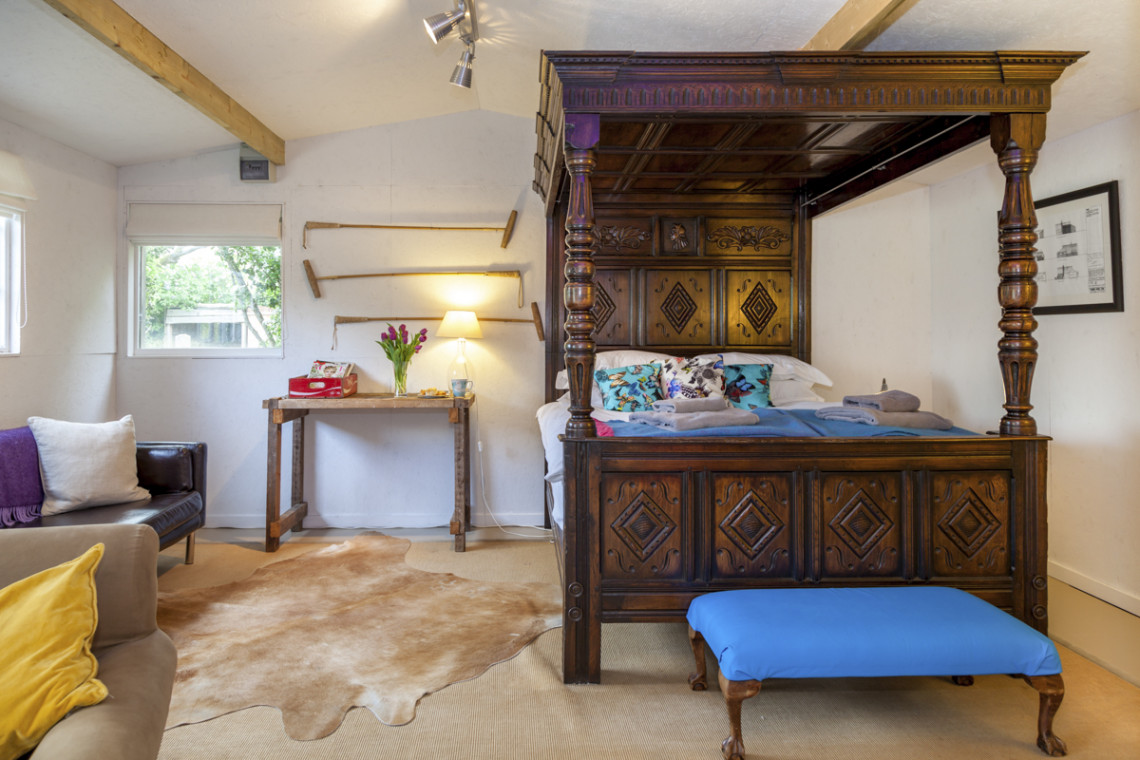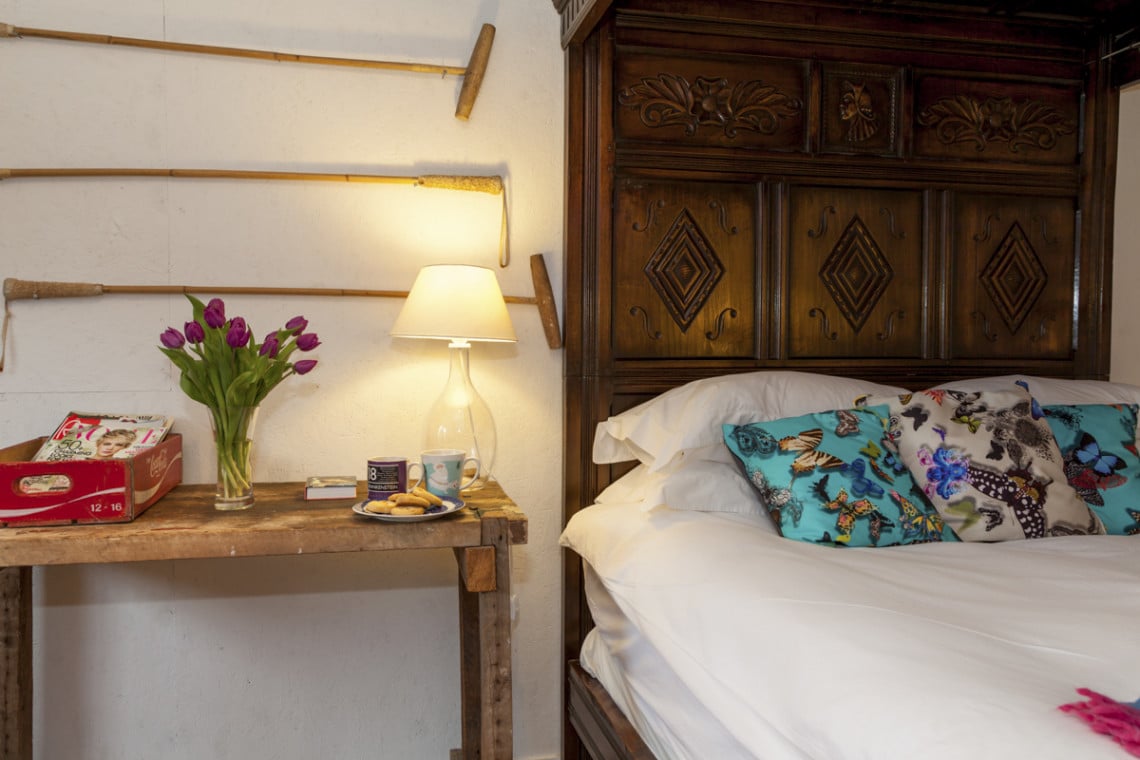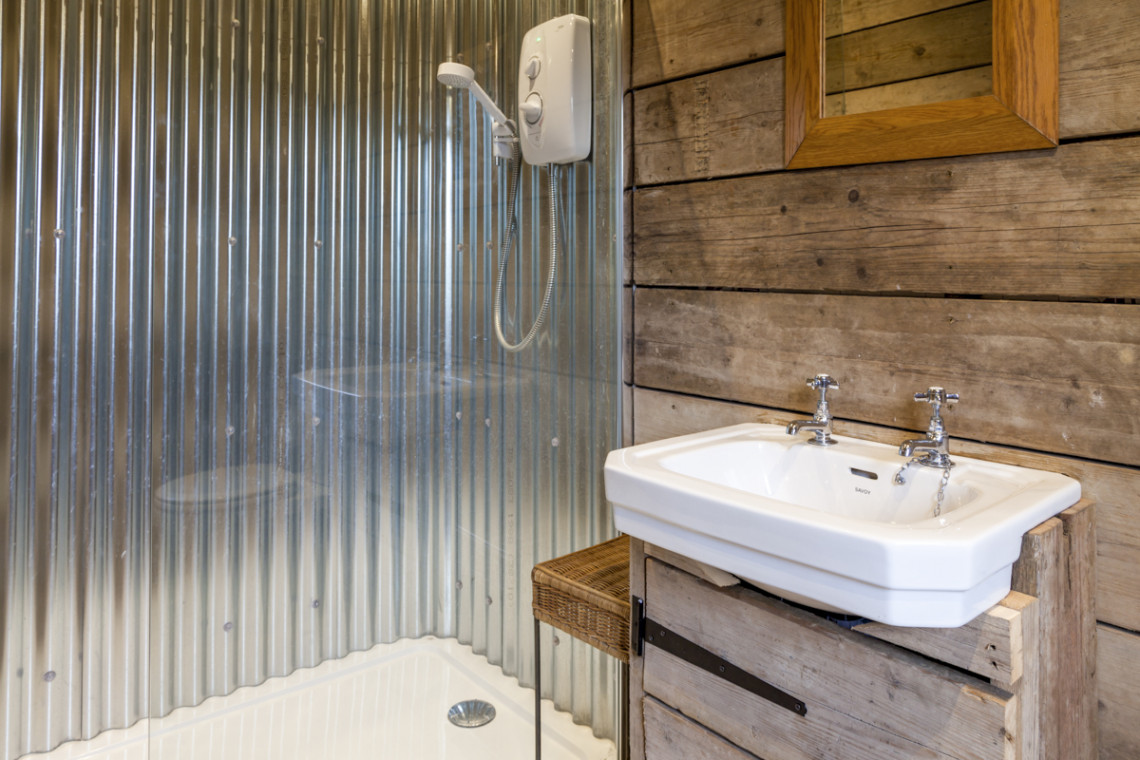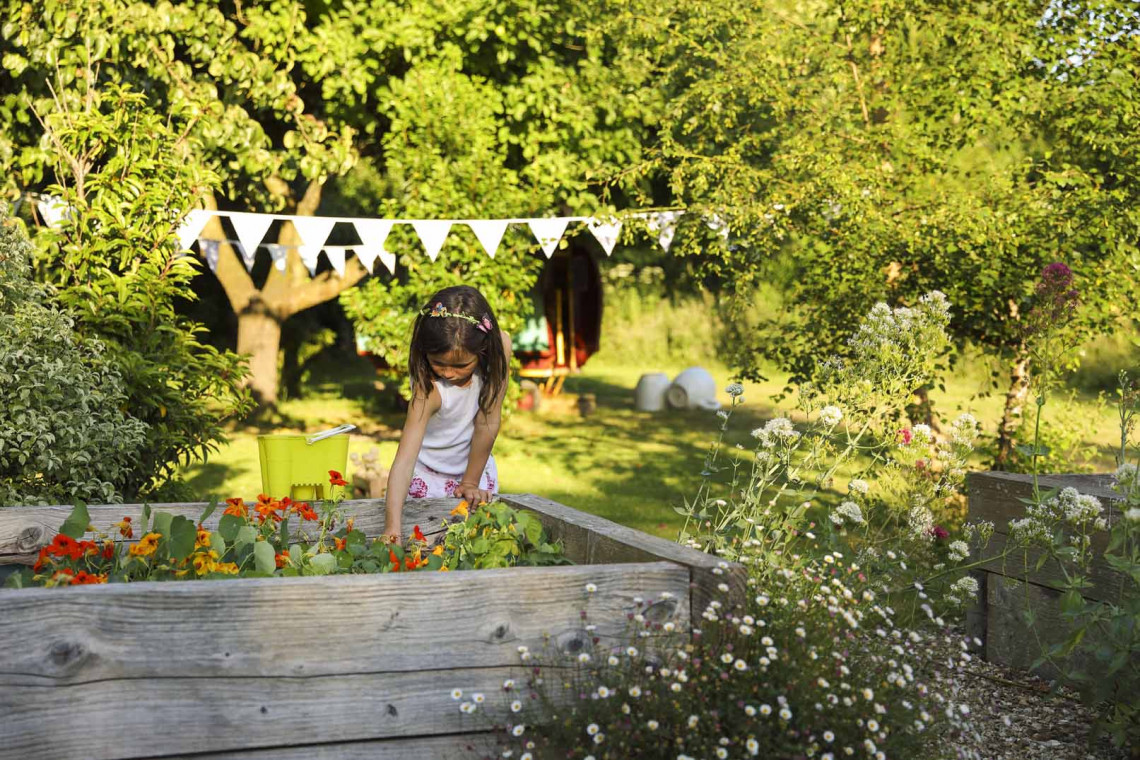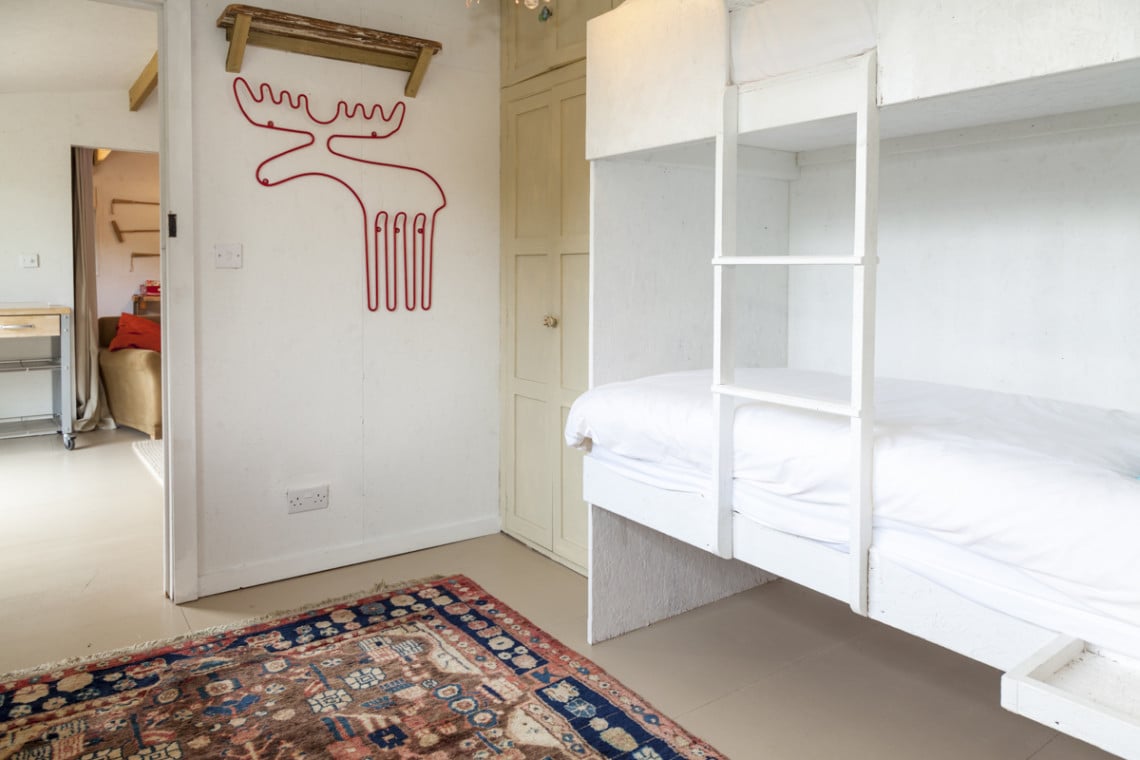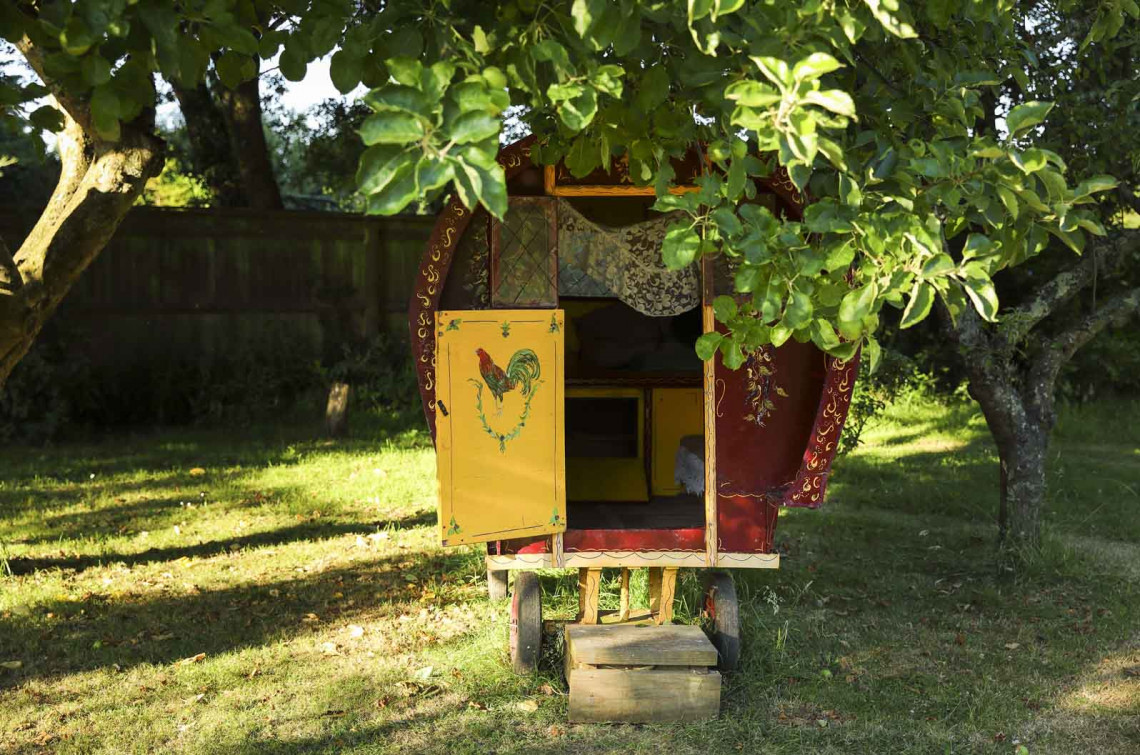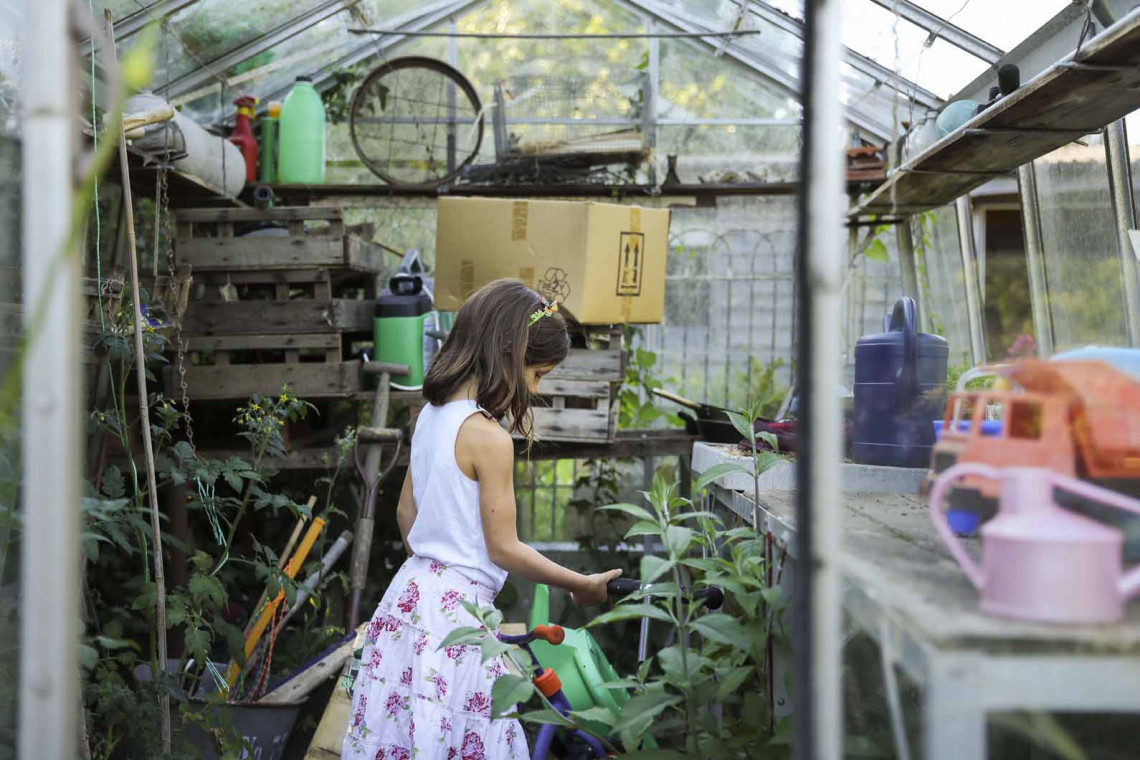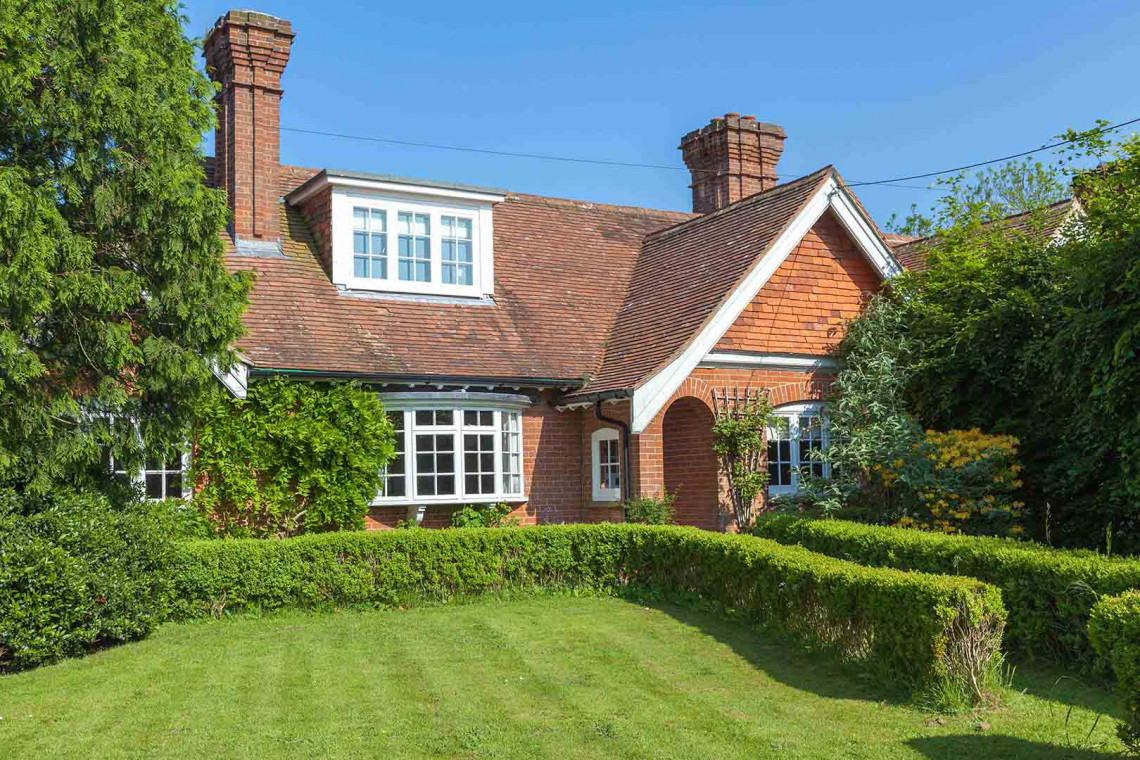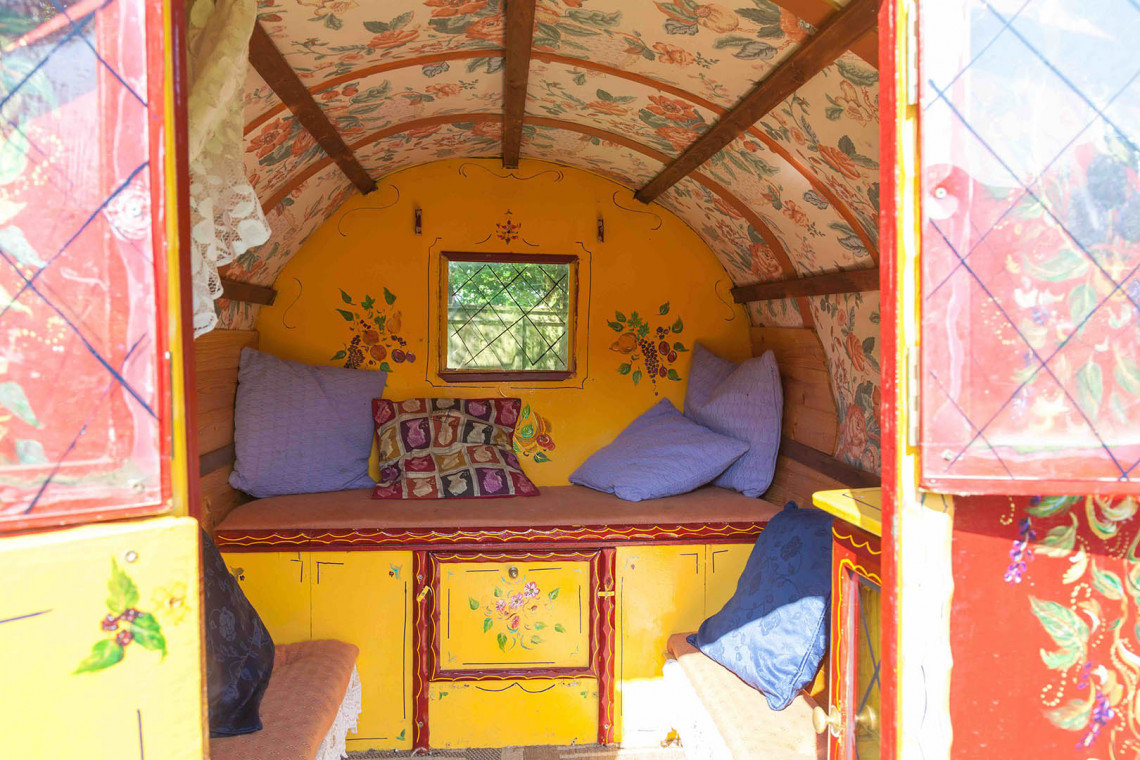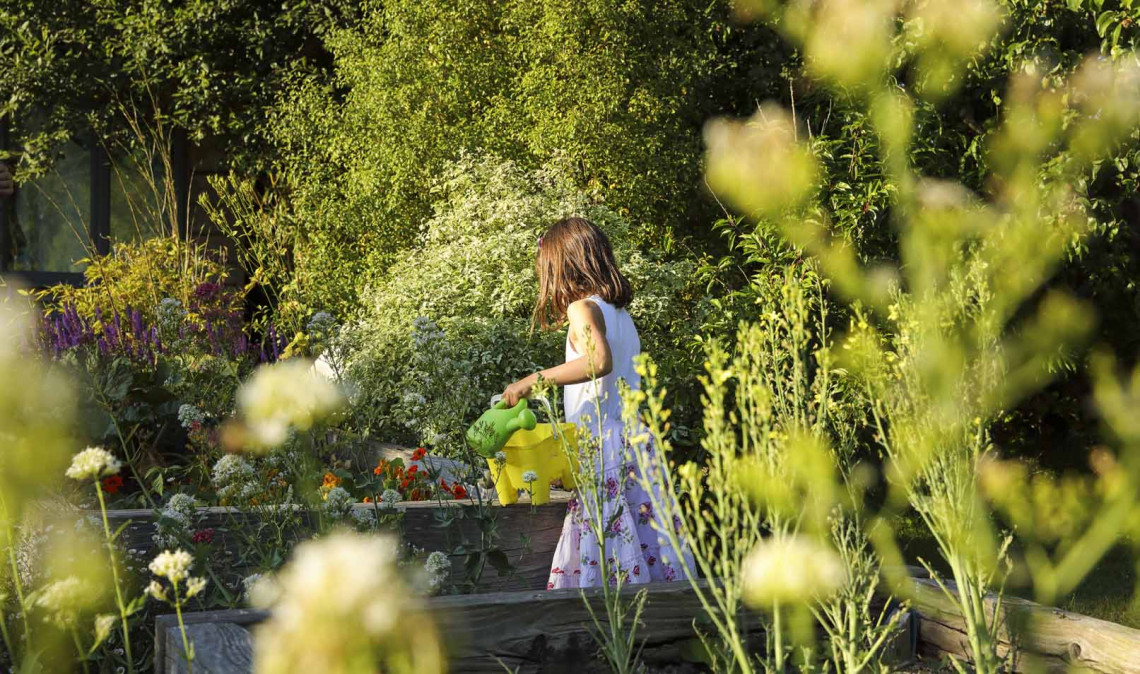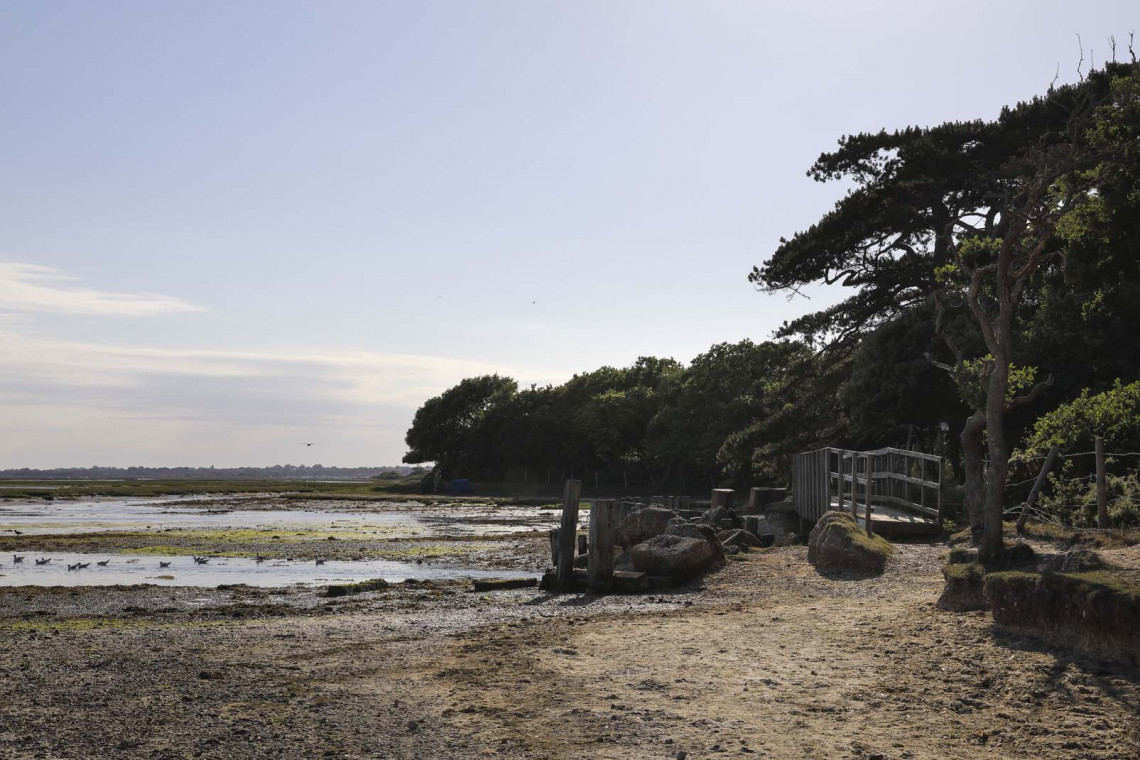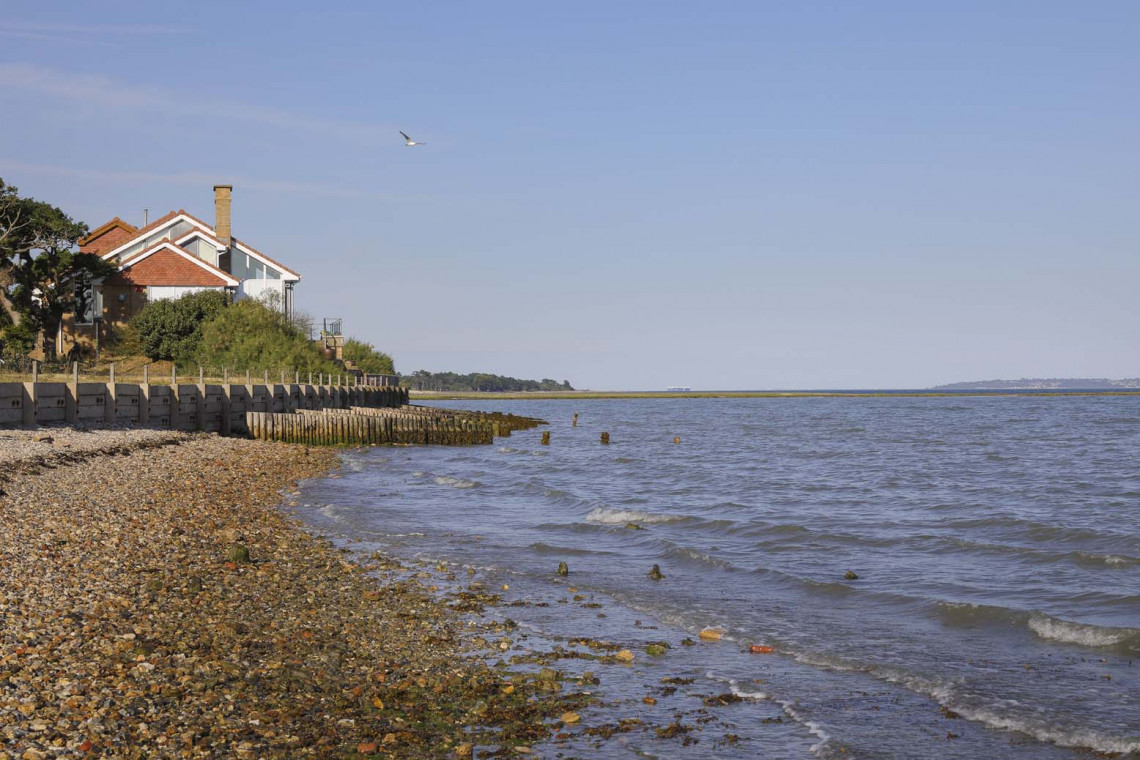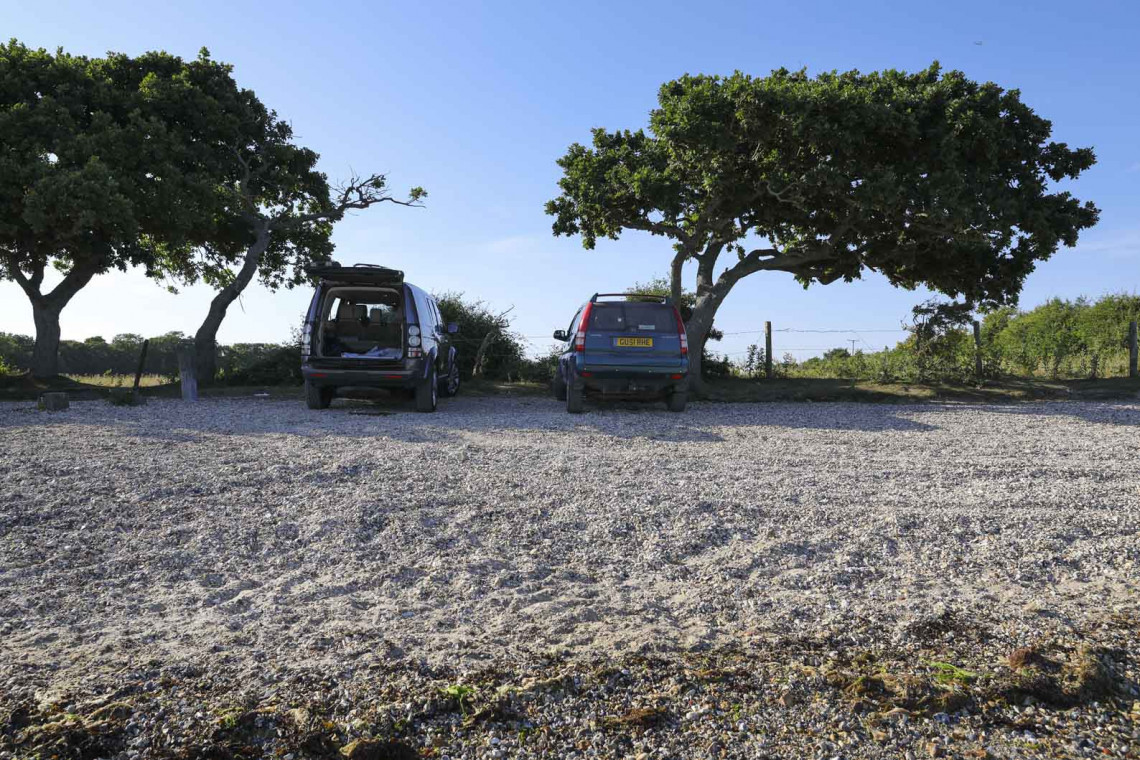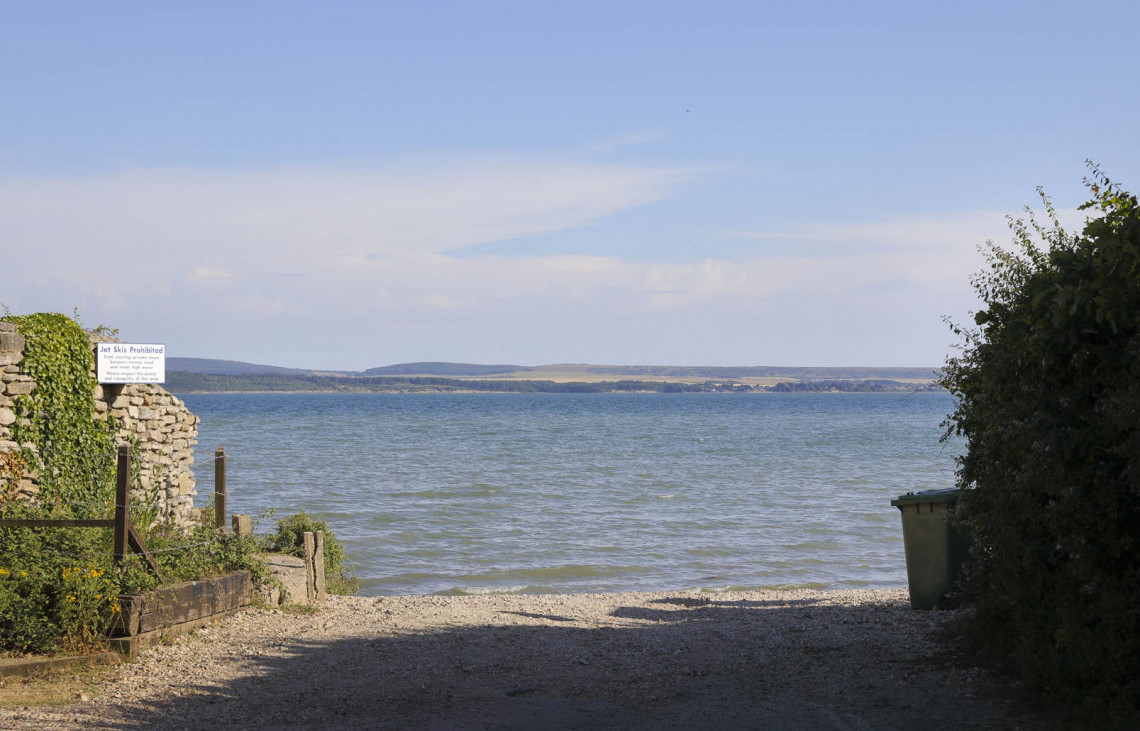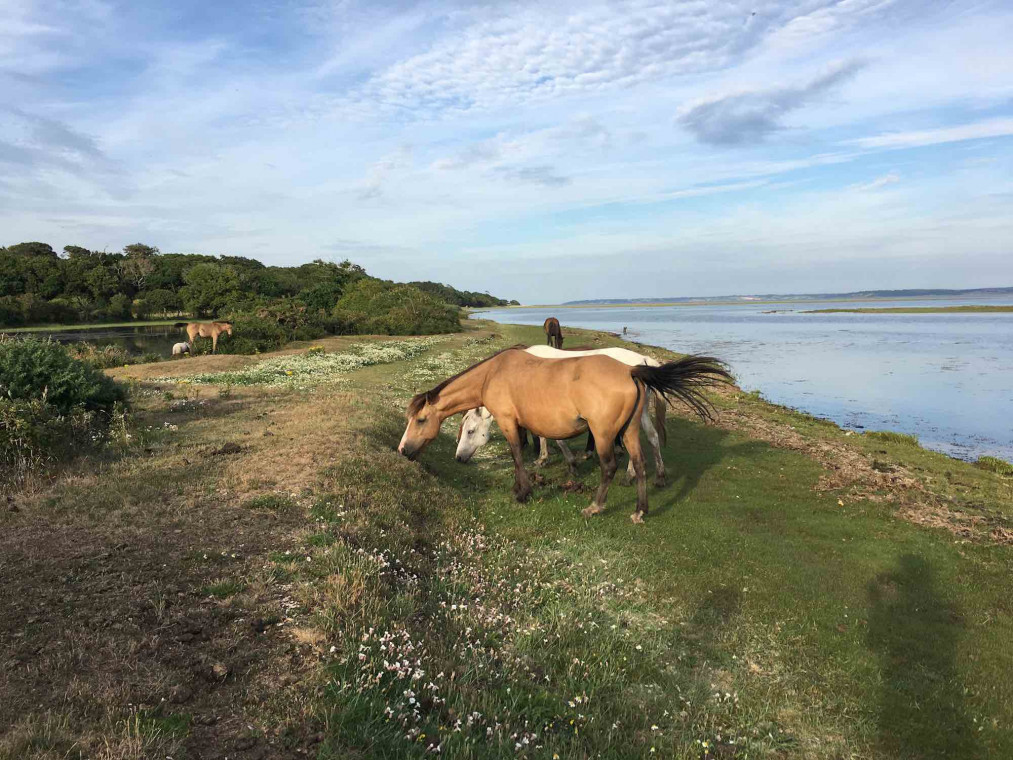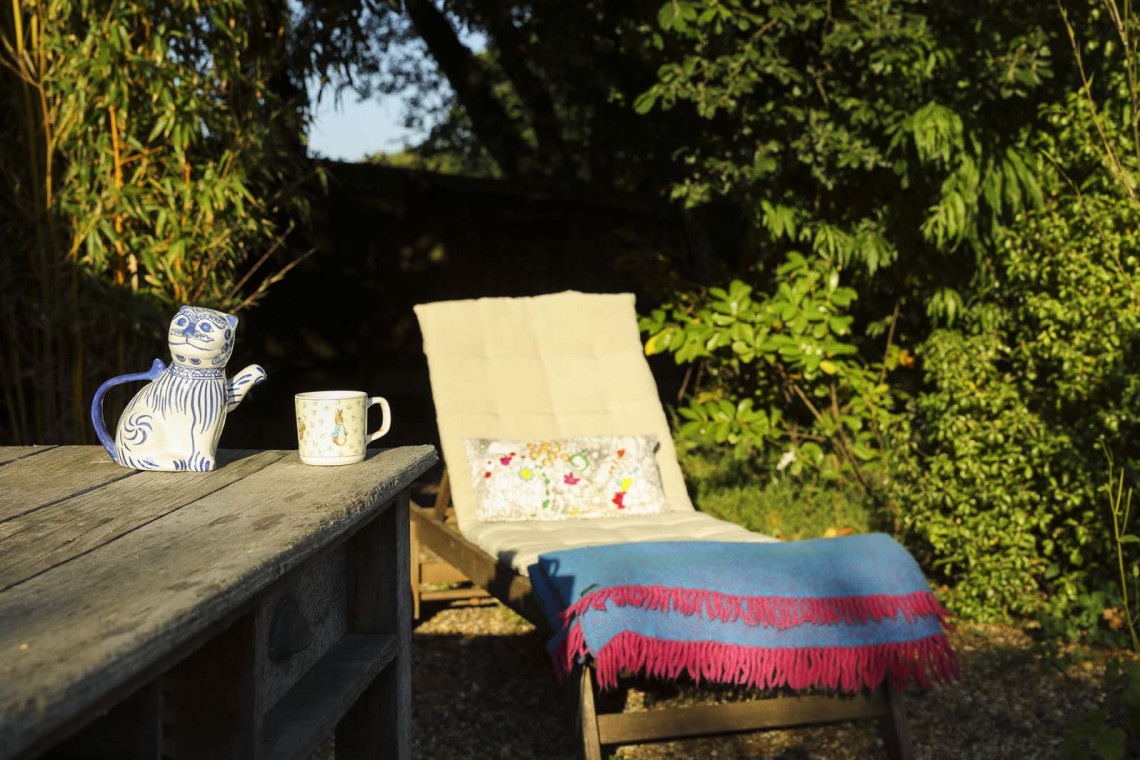 Ploughmans Cottage and Pig Shed
This cottage is for 12.

This cottage is 2 parts stretch-limo-living and 2 parts 'the good life'…1 mile from the beach…

It's designed to be a relaxing, interesting family base from which to conduct marvellous 'Swallows and Amazons' adventures – for the all the family. Many guests celebrate 70th & 80th birthdays and come for family escapes.

Next door the gastro pub The East End Arms is perfect for special family meals, or those who need to escape to 'walk the dog' and have an escapist cappuccino or pint with the papers!

In 2014 Ploughmans was no 2 in The Times Travel supplement for Best Family Self-Catering in Castles, Cottages and Cabins article.
Read More
The Ploughmans Cottage is a family friendly, pet friendly holiday cottage in East End, a pretty hamlet, near Lymington in the New Forest.

This house is 2 parts stretch-limo-living and 2 parts 'the good life'…1km from the beach… It's designed to be a relaxing, interesting family base from which to conduct marvellous 'Swallows and Amazons' adventures – for the all the family.

Many guests celebrate big birthdays and come for family escapes here.

A gypsy caravan, tea-cup stools and clouds in the dining room… Welcome to the wonderful whimsical world of Ploughman's. The style here is smart, theatrical and definitely quirky. The owner (who wanted to work in theatre costume) often 'dresses' the house and it's a fun and whimsical place to be.

The house and garden design has been focused on families particularly those with small children under 9. Dens, the mini gypsy caravan, masses of toys, fancy dress and more. Parents will love being able to see most of the garden from the kitchen, which will allow them to read the paper inside, and watch playing outside.

Next door, the gastro pub The East End Arms is perfect for special family meals, or those who need to escape to 'walk the dog' and have time out with the papers!

Tanners beach is a must.

In March 2019 Ploughmans was in the Sunday Times Travel Section as Best for Families in 'Britain's 50 best holiday houses'. See it here.

In 2014 Ploughmans main house and the Pig Shed (together), was No. 2 in The Times Travel supplement for Best Family Self-Catering in their Castles, Cottages and Cabins article.

Inside is colourful, eccentric, home-from-home and designed for easy-living.

We are especially set up for families with children under 9 and welcome dogs too. The kitchen gets all the morning sun, great for lazy, sunny breakfasts – wind back the kitchen wall doors and let the birdsong flood in.

The sitting room seats 7 comfortably. The Smart TV here is tucked into the corner for those that don't want it, and would rather play board games (there are lots) by the wood burner.

All the bedrooms will fit travel cots in them. We have 3 in the house for guests.

Just across the garden, the eccentric and rustic-chic 'Shed' has a big draw…its bed; an ornate, white-curtained four-poster affair with not one, but two mattresses. There is a little wood-burner here, mini fridge and the living room door folds right back to let the garden in. When the sun is out open these doors for a very effective sun-trap. The Shed also has a bunk room and a shower room too.

Outside the garden has been designed for children under 9s, with dens, several twigloos, tunnels, outdoor toys but it's our glorious mini gypsy caravan which is the show-stopper for cuteness. Drag and drop it around the garden. Position it by the big kitchen window if you want to be able to read your Sunday paper in peace. For those who want to bring horses, there are also two stables with concrete standing and a gravel yard.

The garden is not set up for wild ball games. There is wooden fencing that really bangs when balls hit it. There are plenty of options for family play but we don't welcome wild and shouty play.

What are the quirks here? (We like to be brutally honest)…
The kids triple bunk bedroom has some quirks – the top 'bunk' is a mattress on the mezzanine of the second floor. It is reached by a staircase ladder and is as high as the ceiling so this bed will not be suitable for your group if you have young children but probably will be where they'll want to sleep! There is a wooden railing to help stop people falling from the platform but it is high. The second bunk is also higher than normal – so not suitable for small children. We can block both off if you'd like.

The sitting room and kitchen really only seat 7 and 8 comfortably. Bigger groups will have to do two meal sittings. In summer it's easier because the outside table seats 8 too. Please don't think it's a 'big party house', we only accept mixed groups with children and older guests as we are in a village setting and need to be careful of noise for neighbours.


Family
Children are especially welcome. The garden has been designed for toddlers to explore and play. It is fully enclosed. There is a marshmallow brazier for kids to use – or take to the beach. Two cots and highchairs are available. Older family members are also well catered for. There are only 2 steps downstairs. There are very good viewing options of grandchildren in the garden. Dens, tunnels, mini Gypsy Van (under 8s can stand in it). There are a few garden games. Crabbing kit – go to Lymington Quay – is provided for you.

Best for…
Big birthdays and families with grannies and small children in tow. There is space for people who need quiet to escape in The Shed and the garden is enclosed to let kids play. The pub next door is superb for food.

Accessibility
The house is suitable for less mobile folk. There are two bedrooms downstairs and a walk in shower room with some handles. But there are a few things we want to point out so you're not surprised when you arrive.

The kitchen floor is split level, only 6? but it may not suit some.
The downstairs bedrooms have access to a shower room and not a bath room, that is upstairs. There are no hand-rails on the stairs.
The house is entered via a porch which has a step up of 10? and another step of 10? into the boot room. There are smaller steps by the front door access. The doors in the house are NOT wide enough for wheelchairs. (Gins Barn is).
The downstairs shower room has a walk-in shower with a small 3? lip into the shower itself.

--

Garden : Large enclosed garden great for kids exploring adventures and with its own mini Gypsy caravan available all year bar Nov-March.
Kitchen : Range cooker / SMEG Fridge Freezer / Washing machine / Microwave / Dishwasher / Good selection of serving dishes and general cookery items.
Mod Cons : Speakers provided, 23? TV with Freeview TV / DVD player and good DVD selection
Connectivity : WiFi (sometimes slow) and mobile signal is not good at the house - but it is by the pub!
Parking : Up to 5 cars
Kids' Stuff : Good selection of kids kit and toys. 2 cots. 2 highchairs. Bumbo. Toys for all ages of children. Wooden train set. Extensive fancy dress selection for ages 2-7 ish. Masses of games, jigsaws and puzzles. There is a huge selection of books and DVDs for children (and adults). There are some outdoor toys. Willow dens and our Gypsy Caravan (children of upto 7 ish can stand upright in it). The garden is enclosed and so far, no children have escaped!
Pets : Horses and dogs welcome. Dogs £40 per dog, per stay. The yard can be cleared for horses but the stables are full. Grazing can be arranged. Dogs welcome - the garden is pretty well enclosed but Houdinis will still escape.

--

The house is next to the East End Arms which is well known and supported by locals for drinks and also food.

The East End village stretches for 3 miles up toward Brockenhurst. The sea is 1 mile to the south and an easy flat walk to Tanners Lane beach.

Lymington is 3 miles to the west.

Brockenhurst village is in the centre of the New Forest. It is a pretty and sleepy spot. Come for the slow life. the local bakery has been there since 1963, The Sett cafe is great, The Pig Hotel - is superb for local and slow food. Walking and cycling from here is particularly excellent.
Burley area is a great eccentric spot. The golf course is an unfenced course so ponies and cattle can walk on the greens. It is well drained and well mown so the course is relatively undamaged and the animals are part of the fun of it. The village is busy and has a great local store.
East End, Pilley villages. Very slow, very sleepy... three great pubs. Fabulous walking and beach access.
Lymington. Busy, bustling, the centre of shopping and tourism. Well worth a visit to the weekly Saturday morning markets. Great coastal walking on The Solent Way which has amazing views. Lovely cafe's and restaurants. More vintage and pre-loved shops popping up - furniture and designer clothing. Waitrose and Tesco's supermarket. The waterpark at the old Lido is cheap, creative and amazing for kids in summer.
Keyhaven village - extremely quiet.... no ponies and cattle here, you're out of the cattle grid zone. The coastal path is a lovely walk - head to Lymington off road in an hour. Walk to Hurst Castle along the spit, or take the boat is a must. Forage for samphire in late summer. Wild swim in some areas.
Milford on Sea village is busy and full of good independent shops and some great foodie places. Hollands the independent supermarket is brilliant. The coast here is a secret to many. The beach is miles long, sandy at low tide and good for wild swimming, dogs and sandcastles. It's rarely busy.

--
The National Park is very beautiful in it's foresty interior and along it's quiet coast.

In our blog we have ideas for adventure and birthday walks; tracking unicorns, treasure hunts on the beach, best places to bonfire, bluebell picnic locations etc.

Local beaches are very lovely, very quiet and very British (some mud, some sand) and very much home to cows, donkeys and ponies who love to roll in the sandy bits. Its great to track them….Gruffalo-style!
Tanners Lane beach, our nearest at 3/4 mile from the cottage, faces the Isle of Wight and its a perfect spot for catching the last rays of evening sun for champagne or a takeaway pizza/curry. You can park at Tanners too. There are no rocks for rock-pooling but there is good sand, mud and pebbles to play in, a stream and some great trees for climbing.

Further afield; Beaulieu Palace, Church and museums, Beaulieu village is lovely too as is the walk from Bucklers Hard there and back), Exbury Gardens, Lymington markets on Saturdays, the sea wall paths, the Lym' Lido with it's water assault courses (summer only). Walking in the forest is superb, especially the old forest – you can track the most ancient trees via GPS on your phone.

Very special days out and celebrations
For children, we have posts about Catching Unicorns – great for little girls birthday parties. Or beach treasure hunts. Or my favourite, Swallows and Amazons days out on nearby beaches (with important preparation including watching Ray Mears series on TV for lots of Sunday evenings before your stay).

The New Forest area is 2 hours drive south of London. The city of Southampton is to the East, and Bournemouth is to the West but there are no major built up areas between. The New Forest is 300km square of beautiful forest and heathlands. It is coastal and The Solent is part of the English Channel. The small and agricultural Isle of Wight is part of the view from the beaches and coast to the south. The New Forest area is mainly flat with some rolling hills in the northern area.
Walking and cycling here is particularly excellent. Tracks are well marked, have a good hard surface and you can detour to pass pubs and cafes in good distances for breaks. Horse riding is also excellent, bring your own or there are several good stables who offer forest rides or training. Dog walking here is lovely and dogs are welcome everywhere (including the coast) but should be on leads in spring and summer in heath areas for the migrating birds.
Access is very good on the motorways M3 and M27. Train access is good and 1.hr 50mins to the sleepy Brockenhurst village which is central in the National Park.
The area is sensitively managed by the National Park and Forestry Commission. There are over 4000 wild ponies, donkeys and cattle who live uncontained here and you will meet them on the roads and lanes. So travel carefully. There is a 40 mile and hour limit here for good reason.

--
Hi I'm Rachel Parsons, founder of New Forest Escapes. For 7 years we have been offering New Forest cottages and holiday houses. Big, small, luxury, eccentric, seaside and forest… We offer stays from 2 nights to 2 weeks or longer stays up to 6 months.

In 2011, with a 6 month old baby, I started with one holiday cottage. After 3 years friends kept asking me to help out. Now we have over 27 houses and are looking for more. The team has grown from just me (thank goodness) and we have 4 part time mums in the office which is just outside Lymington.

We are proud of the care we take of people. We're all locals. Our experience and knowledge of the area and the houses is excellent - we are in them often checking and primping things. We love to share the best local spots and help people make happy memories of this lovely area.

Predictable as it sounds, it's important to slow down and smell the flowers and our mission is to inspire moments of happiness in everything we do. Also to make things as simple and easy for everyone we communicate with. We don't always get that right, but we do try!

Here's a glimpse into our thinking: we like (and have blogged extensively on how to do...) Breakfast on the beach, Swallows and Amazons adventures, toasting marshmallows over the fire by the shore, the lived-in look, English eccentric style, exploring, country tracks, creativity and fun, Scrabble on the jetty, story-tellers spinning tales in forest glades, scrummy picnics…

What we don't like, Beige and boring, characterless identikit rooms, thin mattresses, shower mould, no free condiments, having to lay your own fire, not being able to find the matches, scrabbling around trying to find information on where to go and what to do…

Who is our customer and how do we help them?

Since our start we have helped thousands holiday in the New Forest. We've had the normal: family breaks, 70th birthdays, weddings… And we've had the unusual: pet geese, divorce parties and film shoots. There have been a few particularly special groups whose VIP was terminally ill and came to celebrate their last family get-together. Quite a humbling and amazing experience to help with.

Going that extra bit…We know how important and tricky it is to get 'the magic bits' into a break. To help we've worked up some 'experience ideas' for inspiration. We know which pub serves the more bizarre brews. The restaurant with the freshest fish. The perfect spot for your morning yoga and forest bathing. Everyone, whatever age, will love making memories together. Read more in our blog here.

--
Owner and house rules.
- We only accept mixed generational family groups here.
- The total number of adult beds are 12 with 2 babies in cots allowed. The house best sleeps 6-8 adults and rest children. There are only 3 double beds available.
- We do not accept any stag or hen groups OR any single sex, single generation groups.
- Changeover days here are strictly Mondays and Fridays throughout the year, except where there is a Bank Holiday on a Monday and in that week we will force a Friday to Friday booking. For UK holiday dates such as Easter Day, Christmas Day or New Years Day we will only take a weeks booking and changeovers will have to be at least 2 days before the peak holiday date such as Easter Day, Christmas Day or New Years Day.
- Parties are not allowed here.
- The neighbours here are accepting of holiday guests but please respect neighbourly hours when using the garden. Two dogs are welcome here, there is a surcharge of £40 for a dog per stay.
---
Your review here?
Have you visited Ploughmans Cottage and Pig Shed before? If so, why not consider leaving a review?
---
Listing Updated: 19/05/2021
---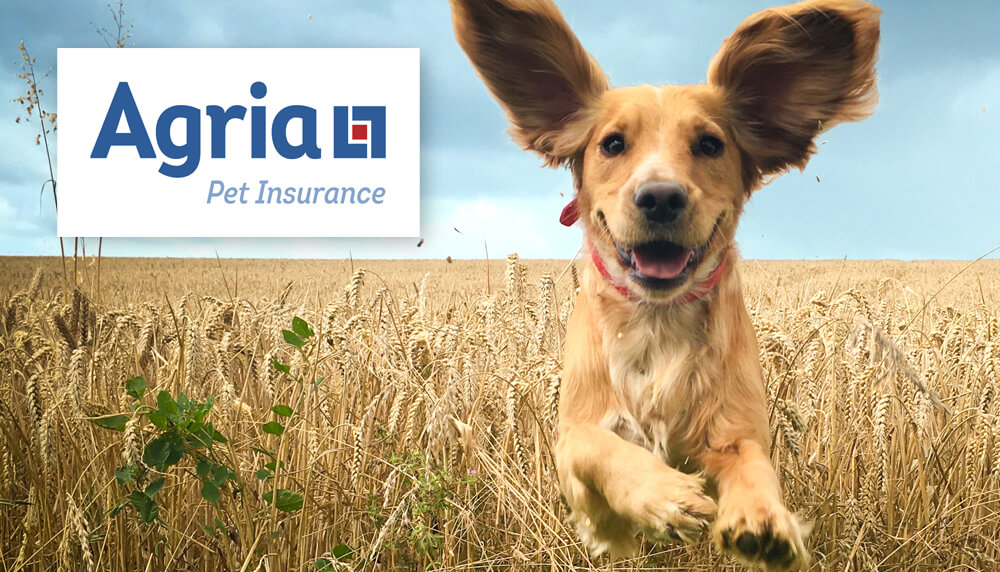 DogFriendly Introduces The UK's Most Trusted Pet Insurance Provider
FREE £50 VET VOUCHER For DogFriendly Members
Find Out More
---
Listing Details
Can Leave Dog Unattended
Yes
---
Exercise Area
No
---
Wheel Chair Access
No
---
Owner Has A Dog
No
---
Limit On Dog Size
No Limit
---
No. Of Dogs Allowed
3
---
Charge For Dogs
Yes
---
Miscellaneous Notes
Garden is well enclosed but not perfectly, Houdini's will still escape.
---
Enclosed Garden
Yes
---
Bedrooms
5
---
Bathrooms
3
---
Sleeps
12
---
About Us
We have the largest database of dog friendly places to visit, eat and services.
We have a team of DogFriendly scouts who research every venue, either by completing a telephone questionnaire or by visiting and testing it in person.
Where We Are
Unit 4 Bramley Road
St Ives
Cambridgeshire
PE27 3WS