Become a DogFriendly Member & receive:
Monthly e-magazine
County guides & Dog walking guides
10% Discount on 100s of dog friendly properties

The UK's only magazine dedicated to Dog Friendly places
Annual Subscription Offer - Six issues just £19.95 (usually £23.94) - YOUR FIRST ISSUE IS FREE!
We started the DogFriendly database and the magazine after we struggled to find suitable accommodation and places to visit when on holiday with our dogs.
We continue our aim to provide dog lovers with information and inspiration on exploring dog friendly places throughout the country. The DogFriendly magazine is 68 full-colour pages packed full of reviews about places to go with your dogs. Published six times a year (every two months). The magazine was first published in 2009 and has now featured thousands of hotel, cottages and places to visit.
Join us on our doggy travels!
The ultimate magazine for dog lovers with an adventurous side....
68 full colour pages every two months
Tried and Tested reviews on places to visit
Tips and expert advice on travelling with dogs
Written by members, journalists and the DogFriendly team
16 page county pull-out section
Preview of this month's issue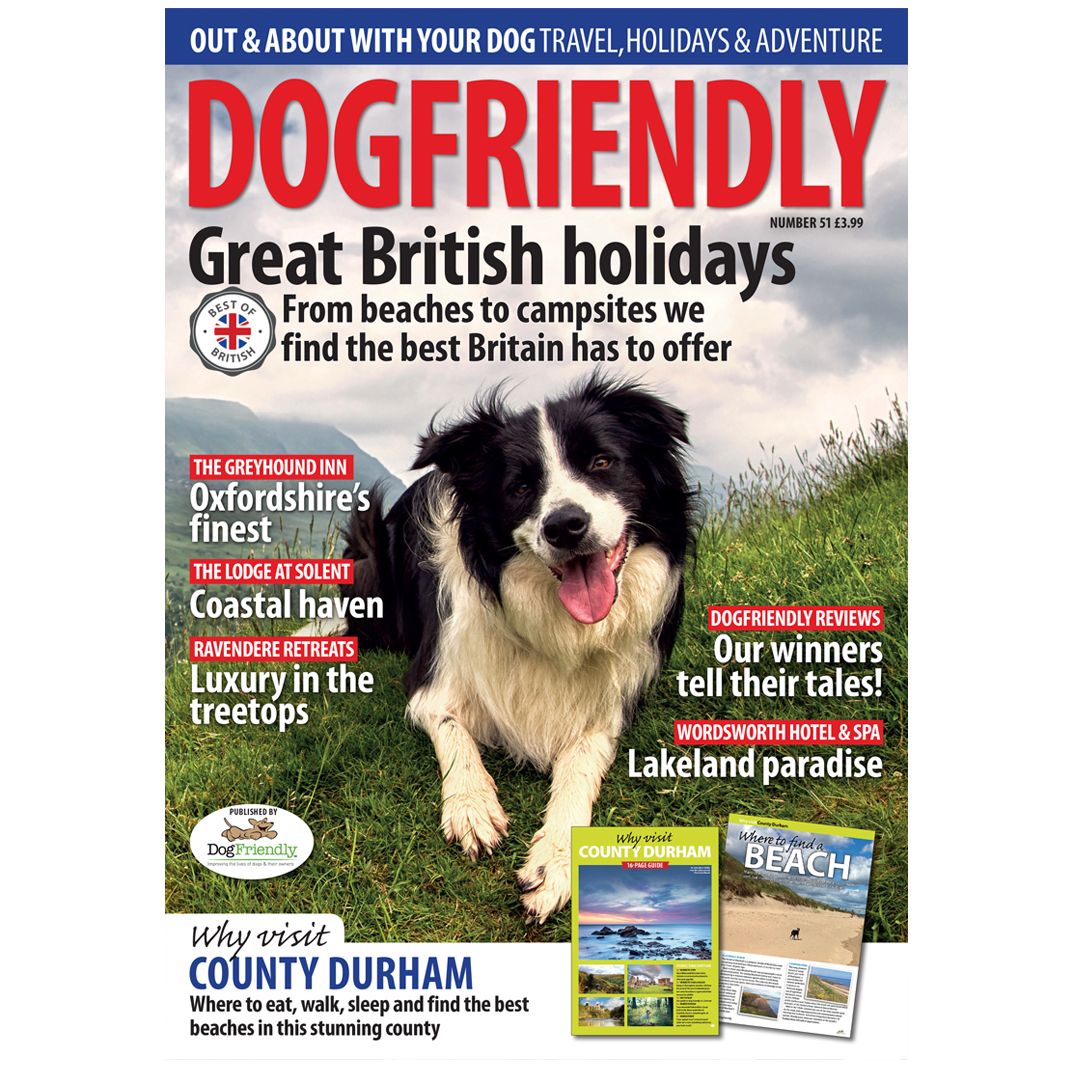 This issue we look at the best of British holidays. Plus, reviews of dog friendly places in Oxfordshire, Hampshire, Devon and Cumbria. The winners of our DogFriendly Holiday reviews competition are revealed and your county guide pull out is Durham.
Review: Letcombe Regis, Oxfordshire
October Willis, her partner James and Ted find the food and accommodation to their liking in the village of Letcombe Regis, while staying at the Greyhound Inn.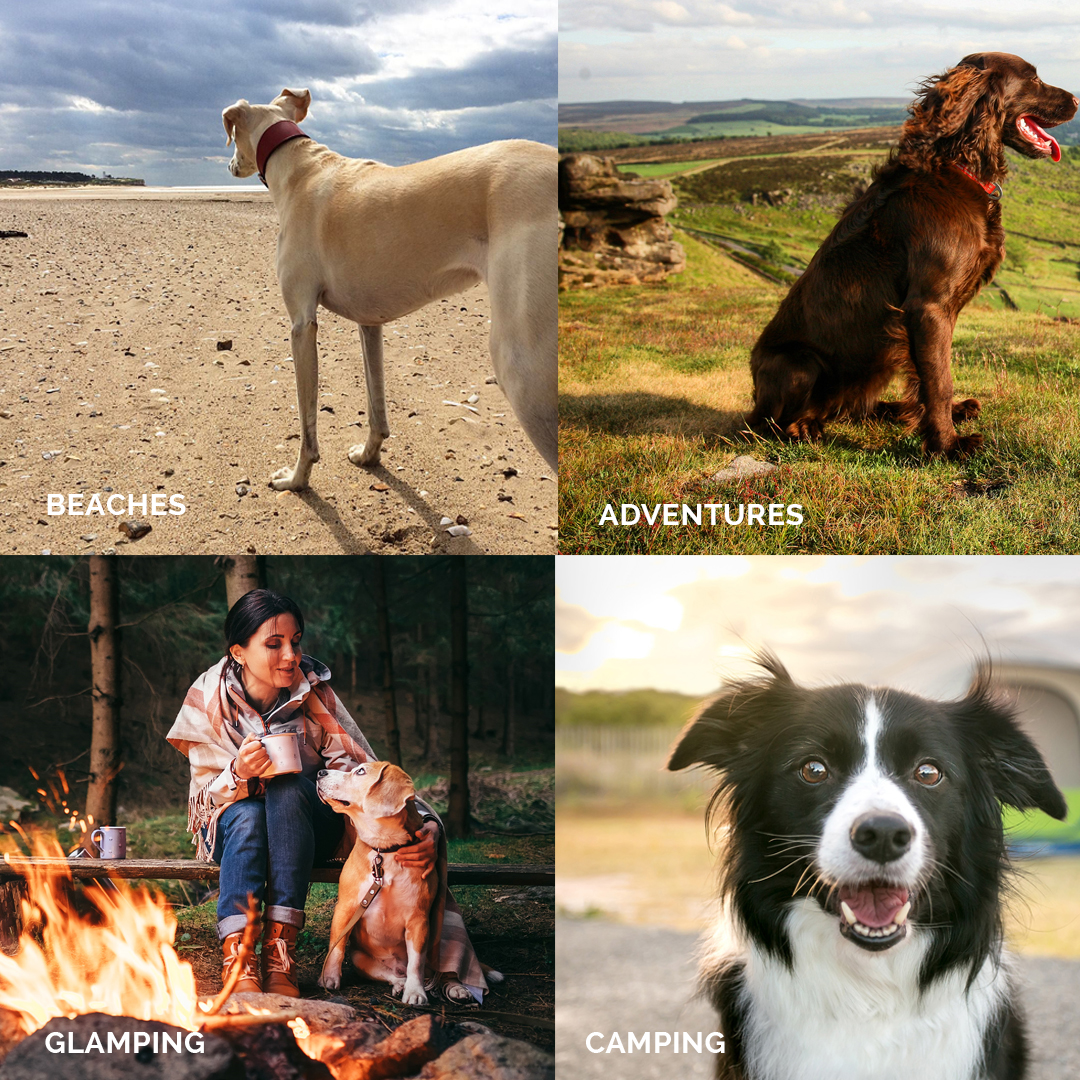 Great British Holiday ideas for the year ahead
From beach breaks to glamping, camping and adventurous holidays with your dog. Take inspiration for the type of dog friendly breaks you might have this year.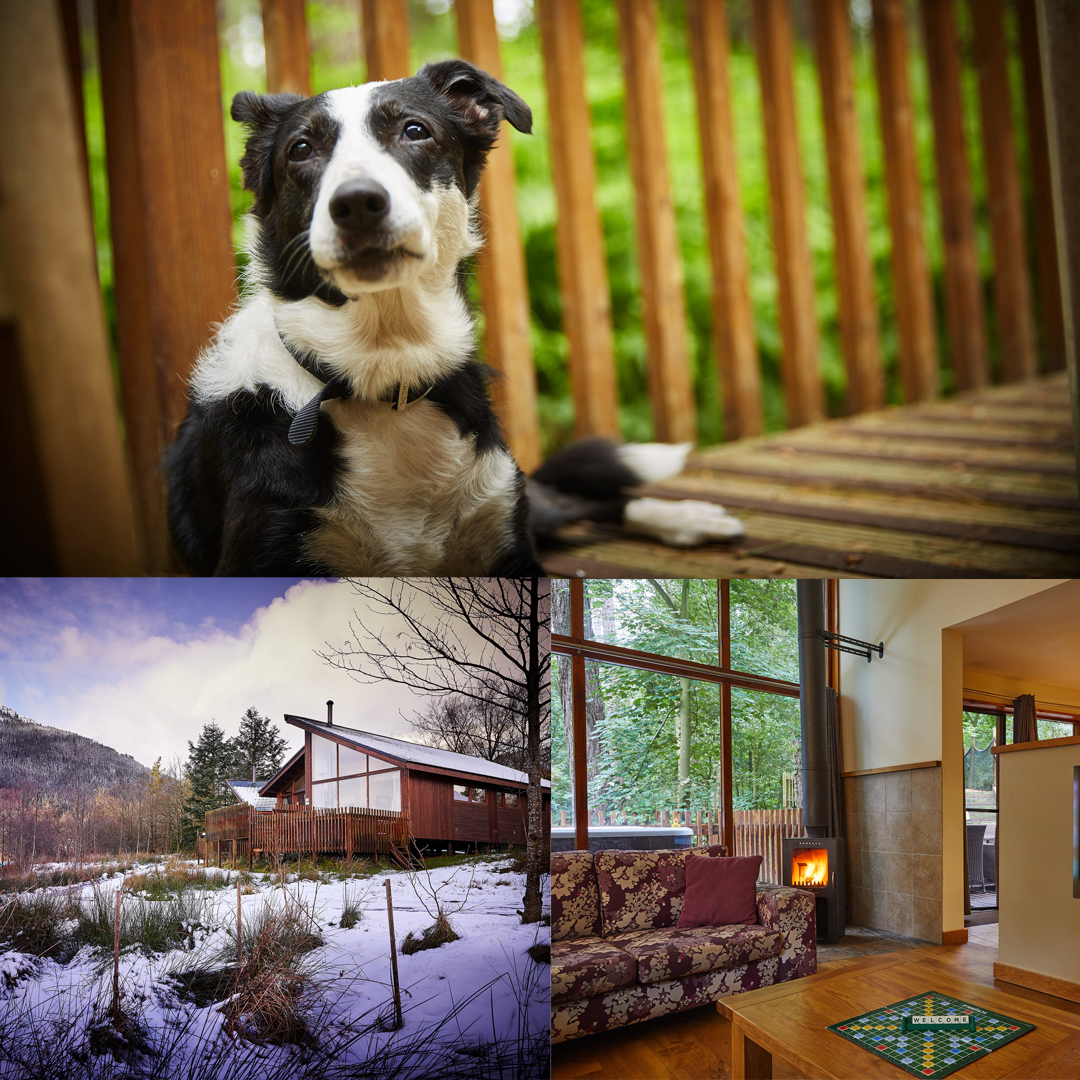 Take a Forest Holiday
Reviews of the dog friendly Forest Holiday locations, from the pine covered mountains of Scotland or the more tranquil surroundings of Sherwood Forest.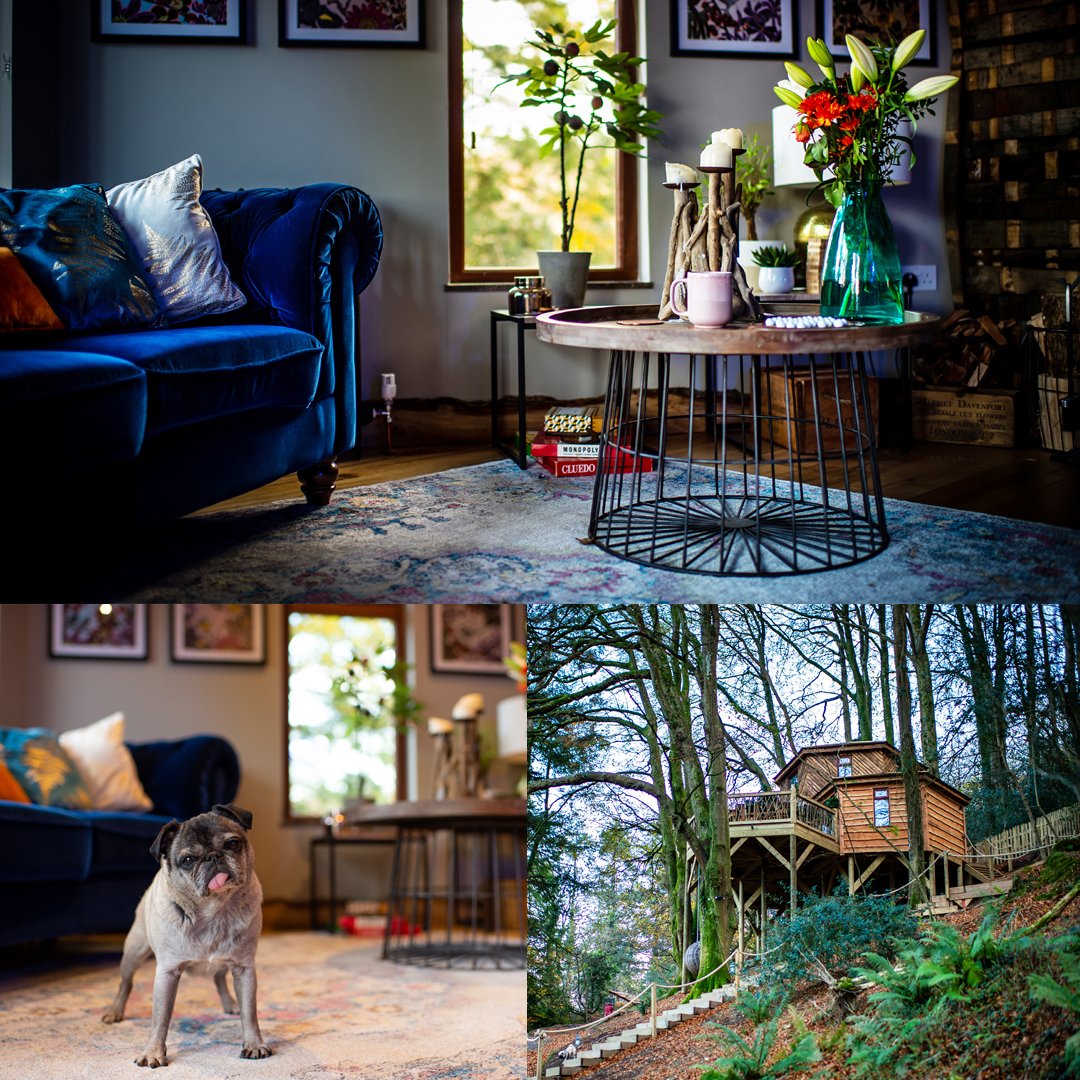 Tree house adventure
Ever wondered what it would be like to stay in a luxury treehouse? Rhian White visits Devon with her pugs to find out.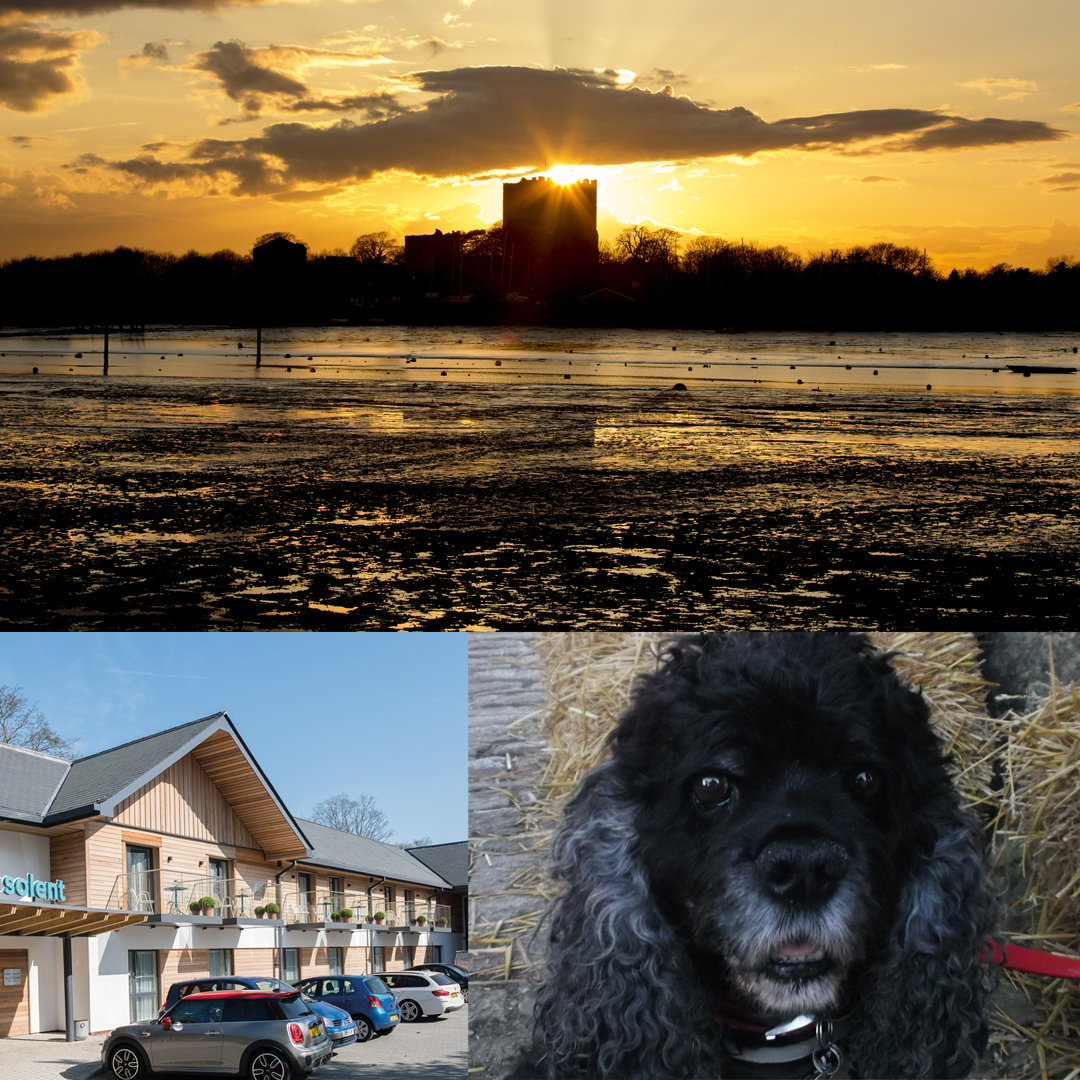 The lodge at Solent Hampshire
Hilary Keens and her American Cocker Spaniel Tess tuck in for a night at this very dog friendly south coast lodge.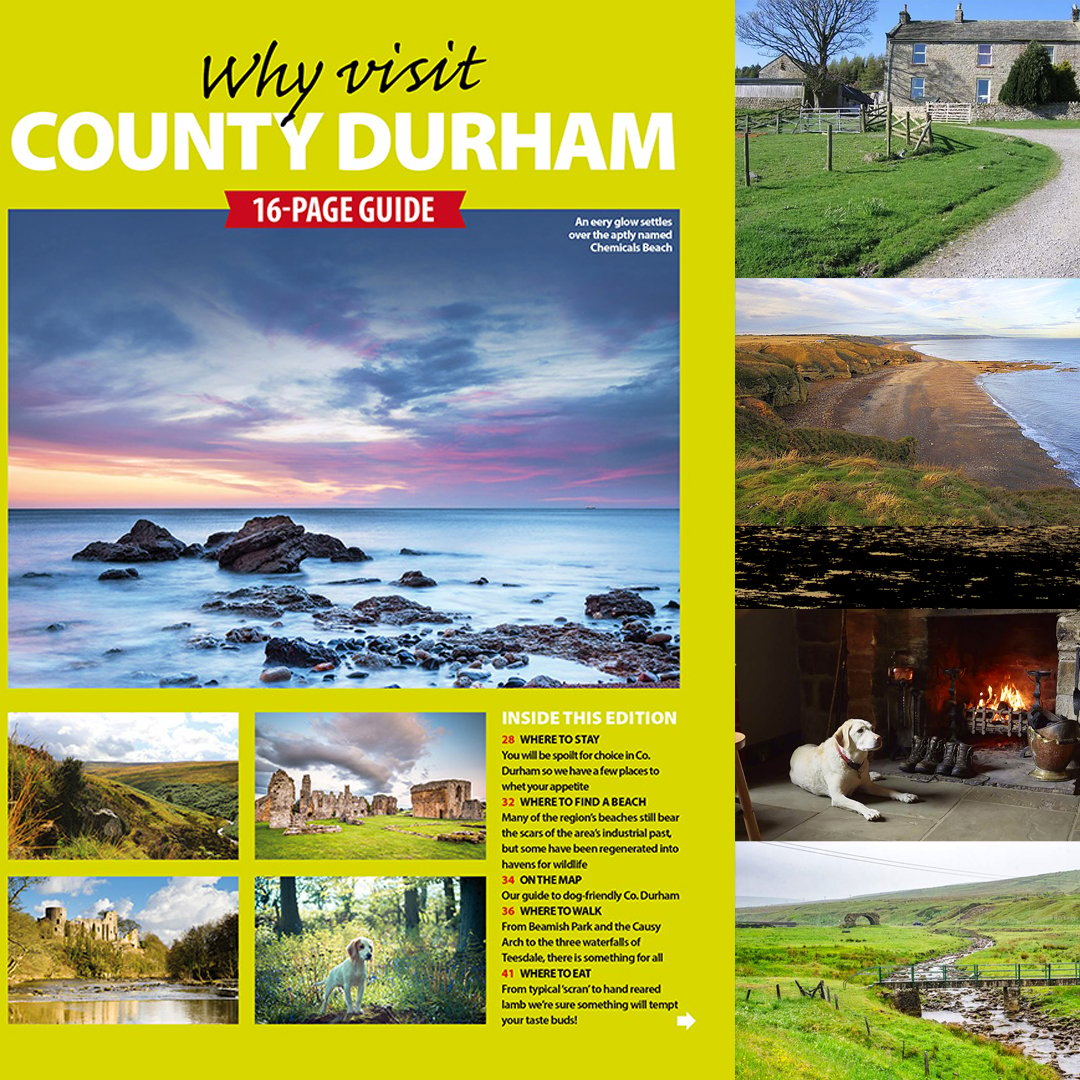 THE COUNTY DURHAM COUNTY GUIDE
Where to stay, where to walk and where to eat in this wonderful region in your special 16-page pull-out guide.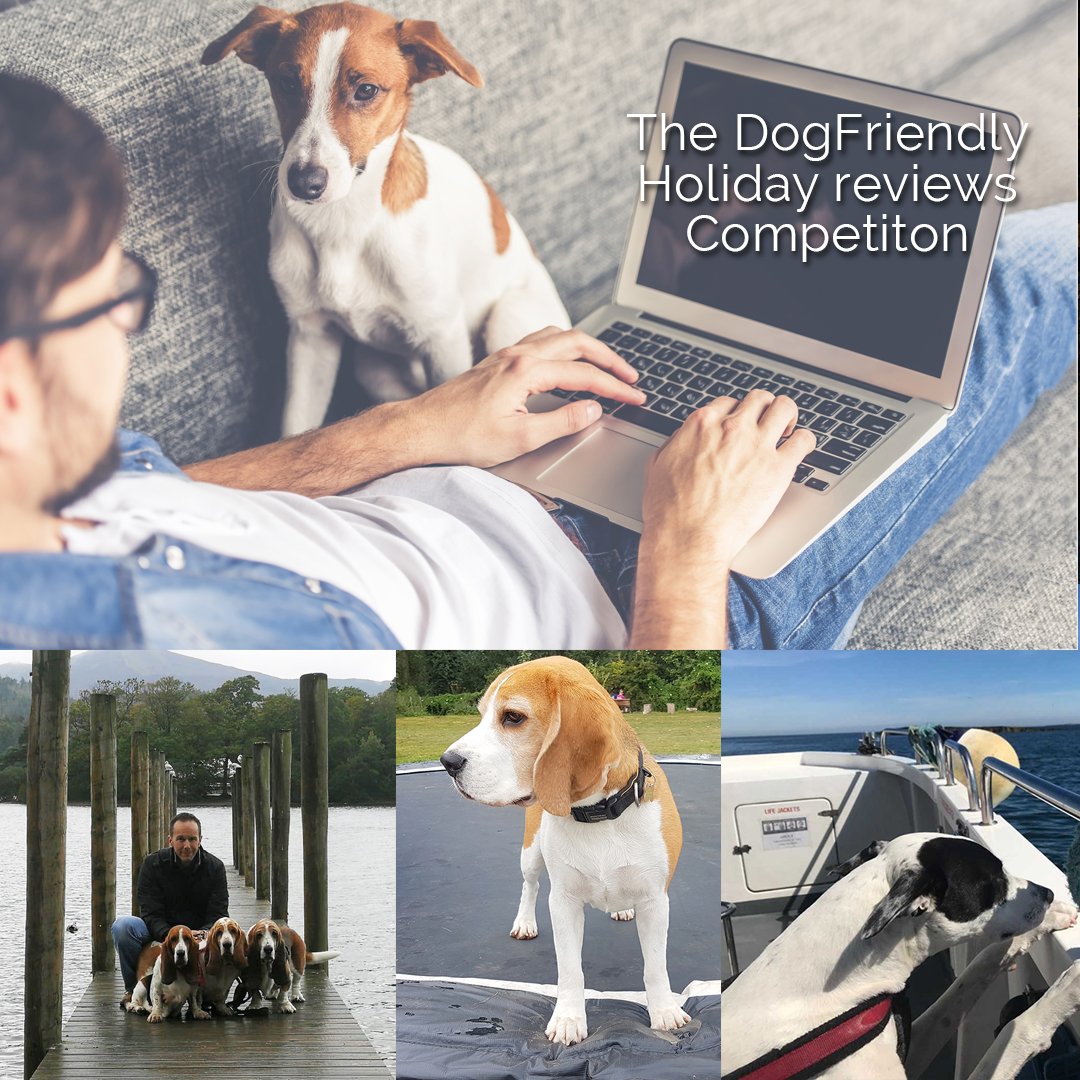 The DogFriendly Reviews competition
We asked DogFriendly members and friends to write about their dog friendly holiday experiences and send us pictures. We reveal the winners this issue and feature the top 3 entries.
What Our Readers Say About Our Magazine
Can't recommend it highly enough. Full of information. Holiday's, eateries, beaches. You name it it's in there. All doggy related. Take a look.
My mother was delighted with the magazine. I now get the magazine when mom has finished with it and all of the articles are clearly written by dog owners who know what we really need to know. Definitely recommend this mag!
This is a really great magazine for dog owners.
---
Some of the stars from our magazine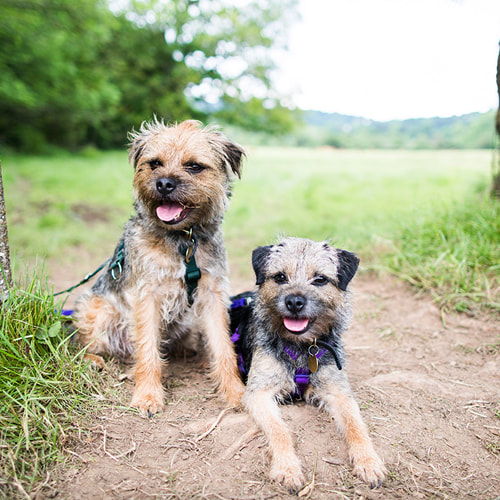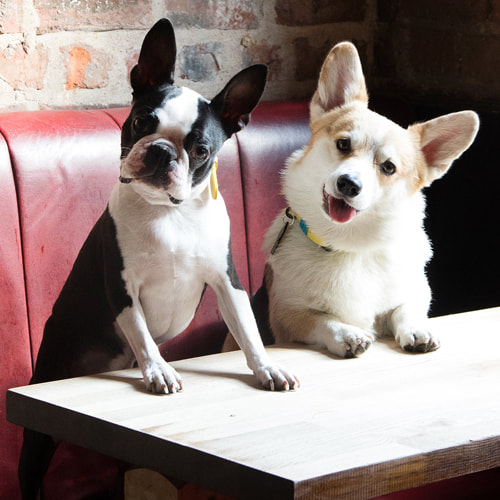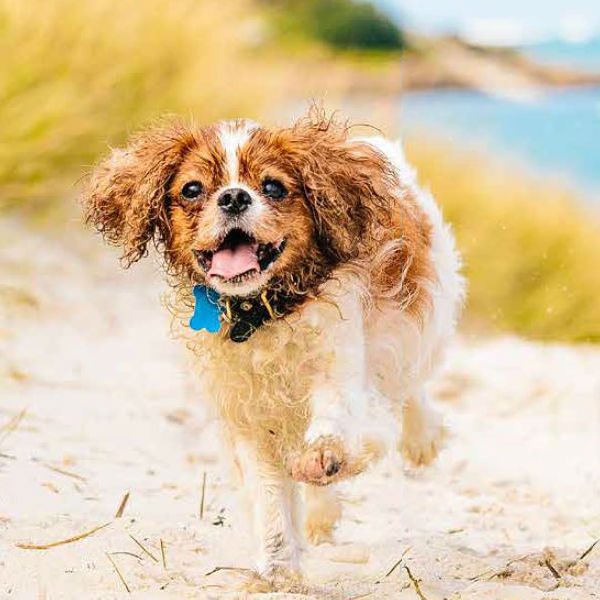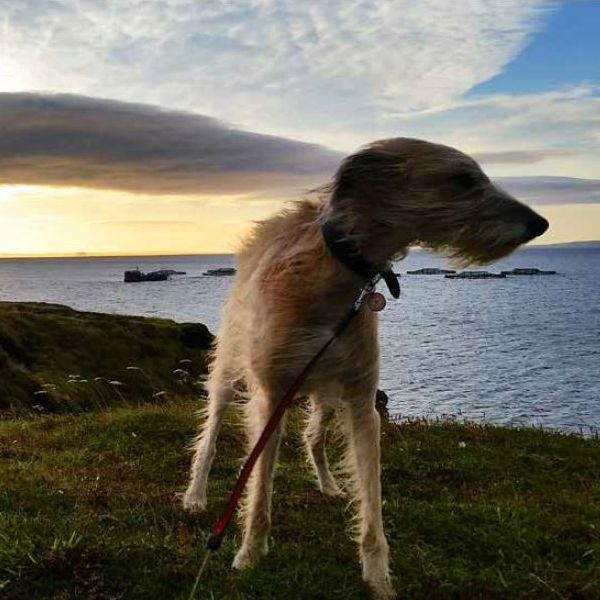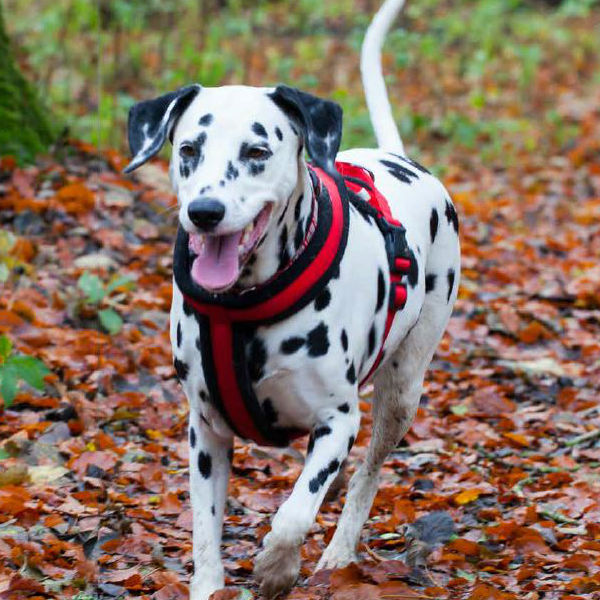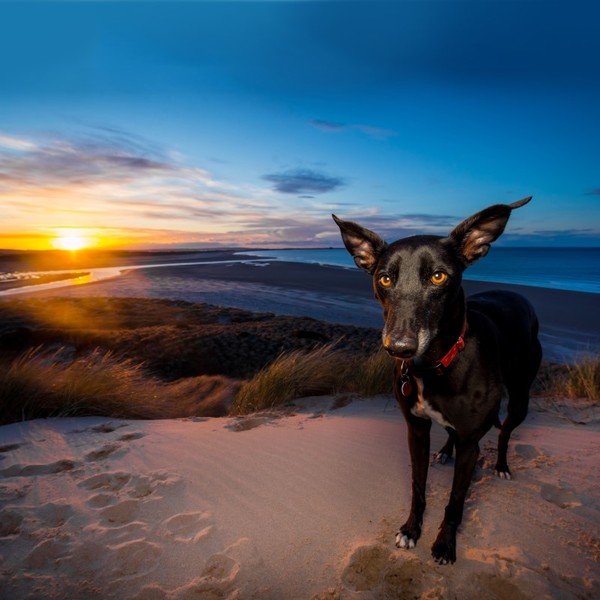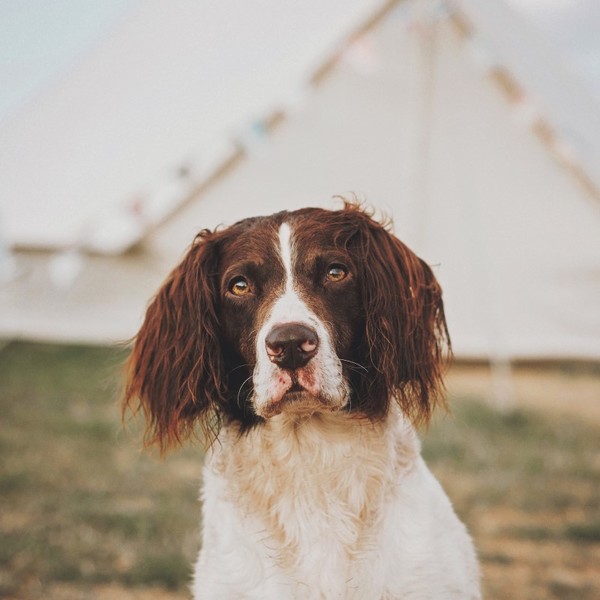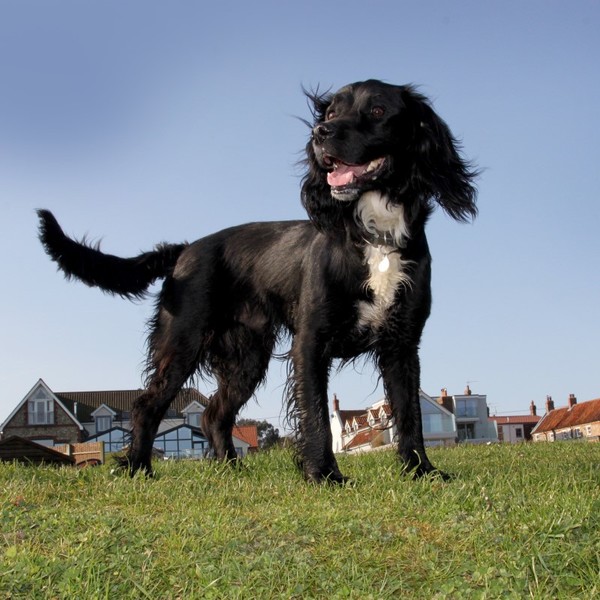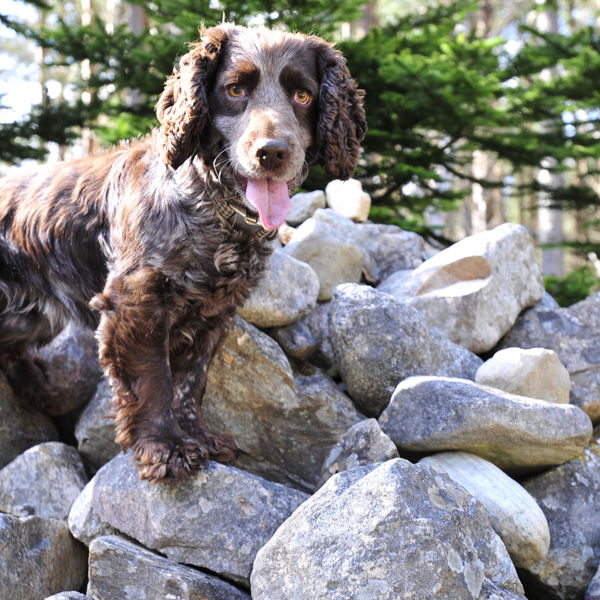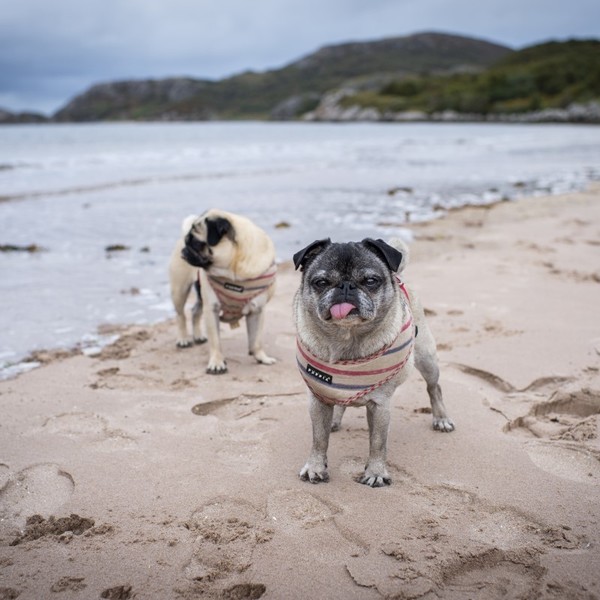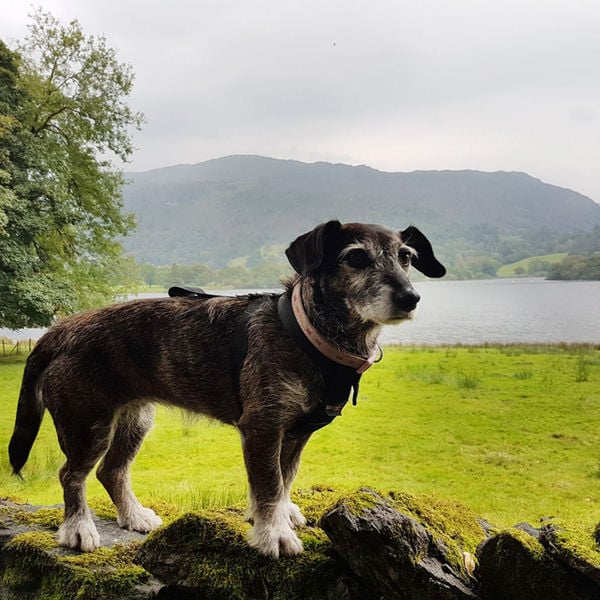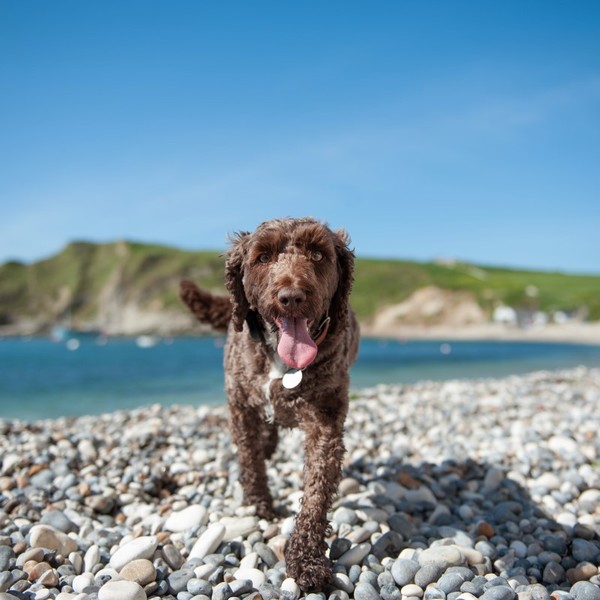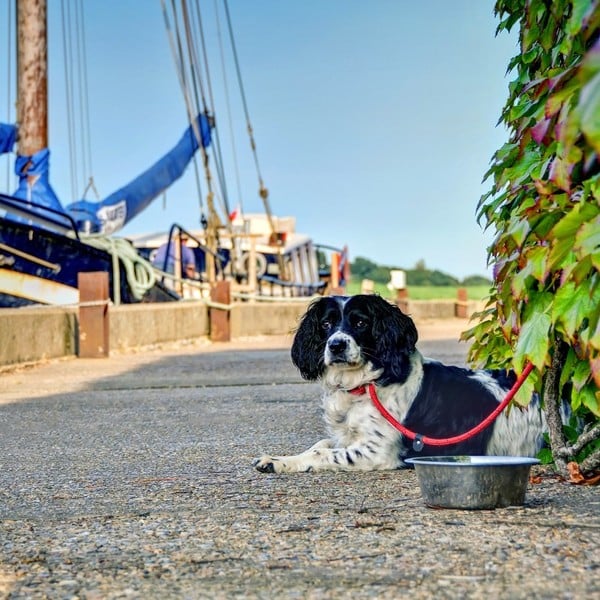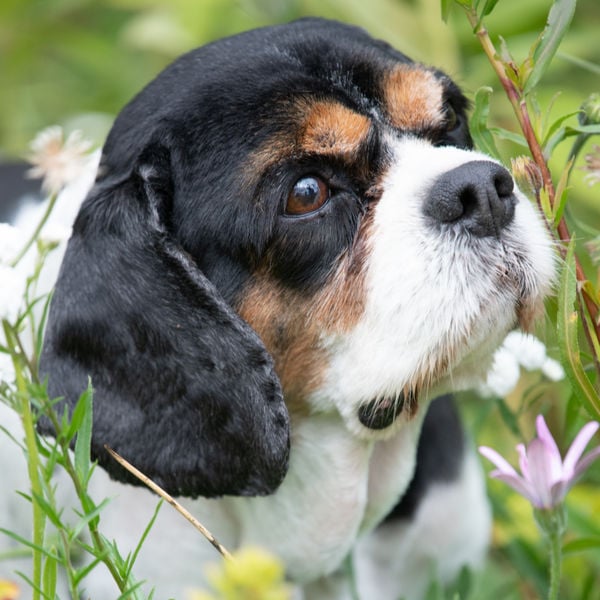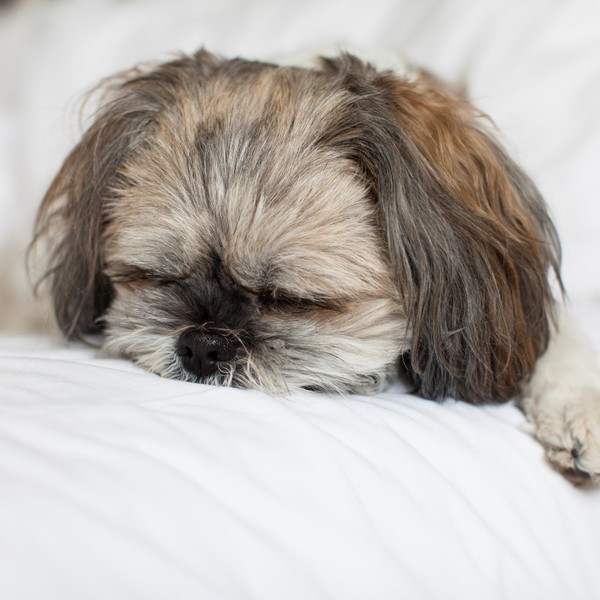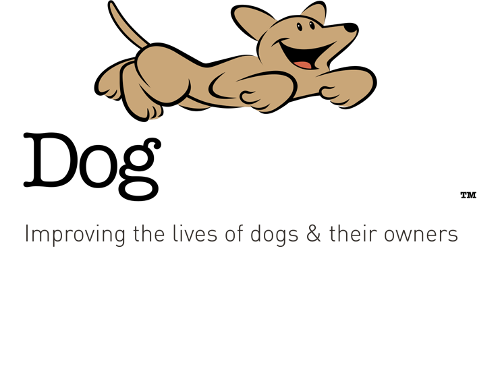 We're 100% confident you'll love DogFriendly magazine
If for any reason you are not happy with your first magazine, let us know within 14 days of receipt and we will cancel and refund your subscription
About Us
We have the largest database of dog friendly places to visit, eat and services.
We have a team of DogFriendly scouts who research every venue, either by completing a telephone questionnaire or by visiting and testing it in person.
Where We Are
Unit 4 Bramley Road
St Ives
Cambridgeshire
PE27 3WS
+44 (0)1480 570009