Become a DogFriendly Member & receive:
Bi-monthly e-magazine
County guides & Dog walking guides
10% Discount on 100s of dog friendly properties

Why become a featured accommodation advertiser with DogFriendly?
At DogFriendly we endeavour to provide you with high quality referrals and traffic for your business.
Once you become a paying advertiser on DogFriendly you will get the benefits of higher placement in search listings. You can add multiple photos and advertise your last minute availability. Most featured advertisers get up to 10 times the traffic of free advertisers.
More Benefits of featured advertising
However, that's not where the DogFriendly service stops, as a paid property advertiser you could feature in our e-mails and the classified section of our magazine, getting seen by thousands of DogFriendly members and users.
---
JUST £49.95 + VAT PER YEAR FOR ALL THESE BENEFITS
1. HIGHER UP IN SEARCH
By becoming a featured advertiser you will come to the top section of listings for your area within your business category (e.g. Cottages and self-catering, Hotels and B&Bs). Your exact placing will depend on the dog friendly details that you update in your listing.
2. GET A LARGER PLACEMENT
Featured advertisers get a larger photo and placement area within search listings.
3. MULTIPLE PHOTOS
Featured advertisers are able to upload up to 30 photos on their listing. Free advertisers only one.
4. ADD VIDEOS TO YOUR DESCRIPTION
New for this year you can now add a video to the description area of your web page (i.e. a video link which previews a video you have hosted on another website – i.e. Youtube). Note: we will only approve videos that we feel represent your accommodation/business appropriately.
5. LAST MINUTE ACCOMMODATION
By becoming a featured advertiser you can advertise the last minute availability you have in the following four weeks. You will then appear in our last minute search category and you could feature in any last minute e-mails we send to our 115k members.
6. E-MAIL FEATURE
Featured advertisers are selected for inclusion in our monthly e-mails as the latest dog friendly places waiting to greet our members. You aren't automatically selected, but you can get in touch to request a placement at [email protected] (after you have signed up or renewed as a featured advertiser).
7. MAGAZINE CLASSIFIED FEATURED
Featured advertisers are often selected for inclusion in the classified section of our magazine for free (adverts are worth £125). You aren't automatically selected, but you can get in touch to request a placement at [email protected] (after you have signed up or renewed as a featured advertiser). In 2021, we also ran full articles on a selection of featured advertisers in anticipation of a Staycation summer, so you never know where you may have the opportunity to appear!
---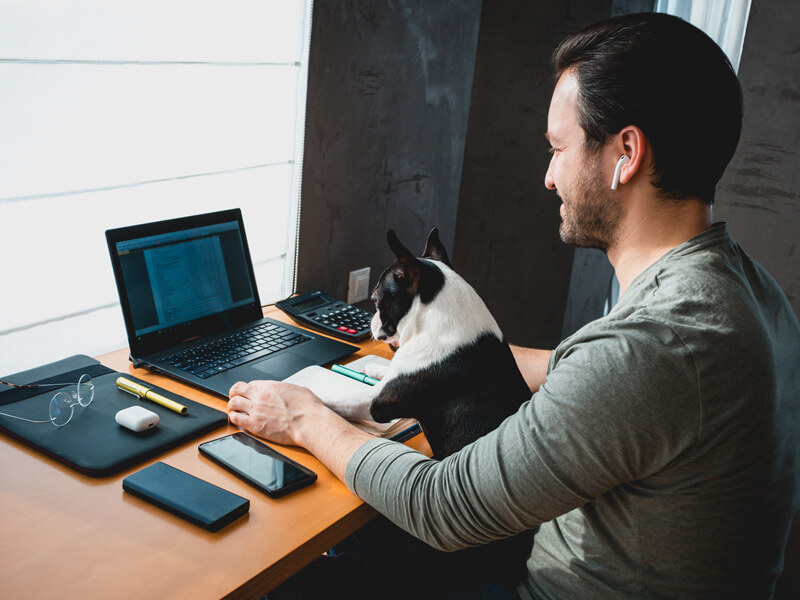 TALK TO US ABOUT HOW WE CAN HELP
At DogFriendly we pride ourselves in supporting our featured advertisers to get more dog lovers to visit them. By paying to upgrade as a featured advertiser we are happy to help you try and get noticed and do what we can to drive more business for you. We are always happy to review the stats we have available with your listing and try and improve on what we can provide you.
ONLY £49.95 + VAT PER YEAR
You can get the benefits of featured advertising for just £49.95+VAT. It's easy to upgrade. Just login to your profile and find the promote button next to your listing. If you haven't registered yet visit our advertiser page here.
---
DON'T JUST TAKE OUR WORD FOR IT!
Here is what some of our partners have to say...
The global pandemic has made the last 18 months very challenging and this Summer was no exception either. With the help of James and the Dog Friendly website I filled my remaining weeks with ease. The guests from the Dog Friendly bookings are lovely and their dogs a pleasure to host too! I cannot recommend the site highly enough or James' help and professionalism.
I'd like to say how pleased I am that I took out a featured listing on your website. I have received more inquiries and more bookings, in particular from the last minute bookings page, than I had ever expected. Thrilled to have found such an effective site.
In these troubled Covid times, it is often hard to be able to justify expenditure for marketing and advertising when as a sector we have been closed for nearly 9 months out of the last 12, but I can say with hand on heart that without doubt the decision to advertise with Dogfriendly.co.uk has paid in spades and I cannot recommend them highly enough. Like all we have had to cut our advertising budget but I have hugely increased our spend with Dogfriendly.co.uk because they deliver the results.
I have been advertising with Dog Friendly for several years/months and am delighted to renew my membership each year. Not only is it a fabulous working partnership but the team works hard to deliver fabulous featured advertising options which helps put genuine dog lovers in touch with our accommodation. I know that being part of the Dog Friendly UK network, I am reaching true dog lovers, and therefore able to fulfil often multi-dog-friendly accommodation requirements.
As a dog friendly holiday cottage business owner I have always enjoyed a very good relationship and great success with the Dog Friendly Team.  Advertising with them has brought a lot of guests to the cottages – I ask how people have found us on the booking form so we can monitor this.  It helps hugely that I am able to update our listing easily when needed and any contact with the team is always answered promptly.  Their annual awards scheme is a great idea and has given my business an increased profile without extra cost and definitely bought in extra bookings as well as being fun! 
About Us
We have the largest database of dog friendly places to visit, eat and services.
We have a team of DogFriendly scouts who research every venue, either by completing a telephone questionnaire or by visiting and testing it in person.
Where We Are
Unit 4 Bramley Road
St Ives
Cambridgeshire
PE27 3WS