DogFriendly Magazine one year gift subscription
THE PERFECT GIFT FOR DOG LOVERS…
Treat someone you love to DogFriendly magazine. It's packed with inspirational reviews, where owners share their experiences of holidays, adventures and days out that they've enjoyed with their canine companions.
​First published eight years ago to complement DogFriendly's website, www.dogfriendly.co.uk, the UK's largest database of dog-friendly venues, it has now featured thousands of hotels, B&Bs, guesthouses, cottages, campsites and attractions.
£23.94 (6 issues @ £3.99)
First issue will be delivered to your recipient around the preferred date given below.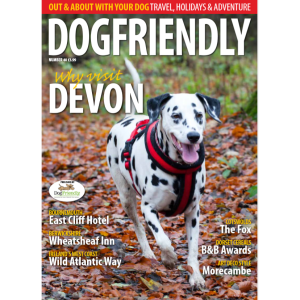 DogFriendly Magazine Issue 40 – E-version